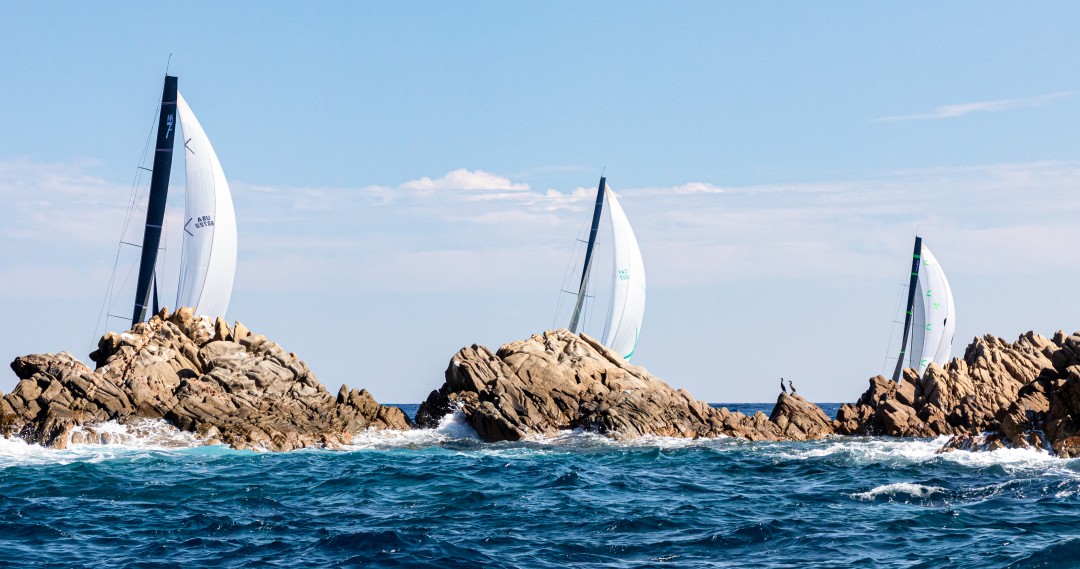 To be able to vote, you must be logged into your Facebook account with Chrome, Edge, Opera or Firefox and have provided your consent to the "App and Website Cookies" control.
Athlete / Boat :
Proteus, Vesper, Bella Mente and cormorants
Event :
Maxi Yacht Rolex Cup
Location :
Porto Cervo, Italy
About the shot :
This shot was taken on the first day of the Maxi Yacht Rolex Cup close to the "Isolotti Monaci" that make the foreground to the picture. While I was taking the shot I was drawn by the symmetry created by the rocks and the three Maxi 72s but then noticed those two feathery spectators dazzled in admiration of those beautiful boats...what were they discussing about?
Camera :
Canon EOS 5D Mark IV , Canon EF 24-105 F4 L IS II, 1250, 10 , 2000