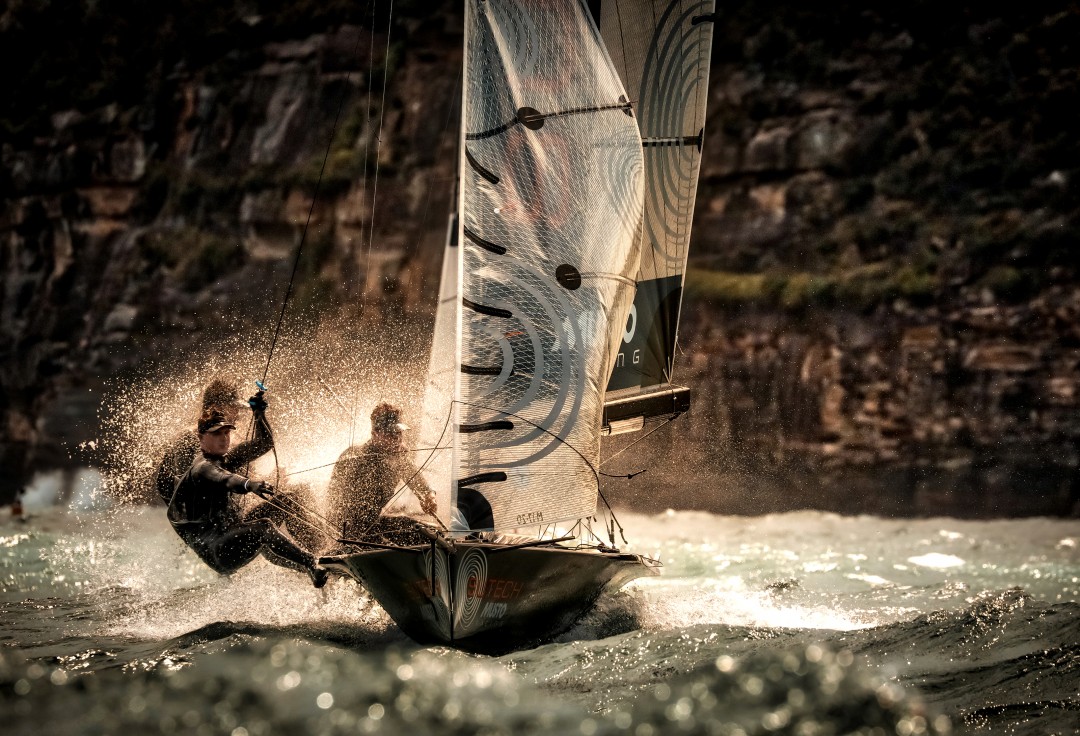 Athlete / Boat :
Daniel Turner (Skipper) on "SutechMusto"
Event :
Manly 16ft Skiff Club Championship R1
Location :
Sydney Harbour, Sydney, Australia
About the shot :
That day was very windy on the harbour with a lot of cloud cover. As Daniel tacked onto the lay line to the top mark a small opening in the clouds appeared and a very brief moment of sunlight hit the skiff. Im always interested in catching how the crew work the skiff and at this moment the Bowman is seen trimming the jib.
Camera :
Canon 5D mark4, EF100-400mm, 1250, f9 , 1/4000