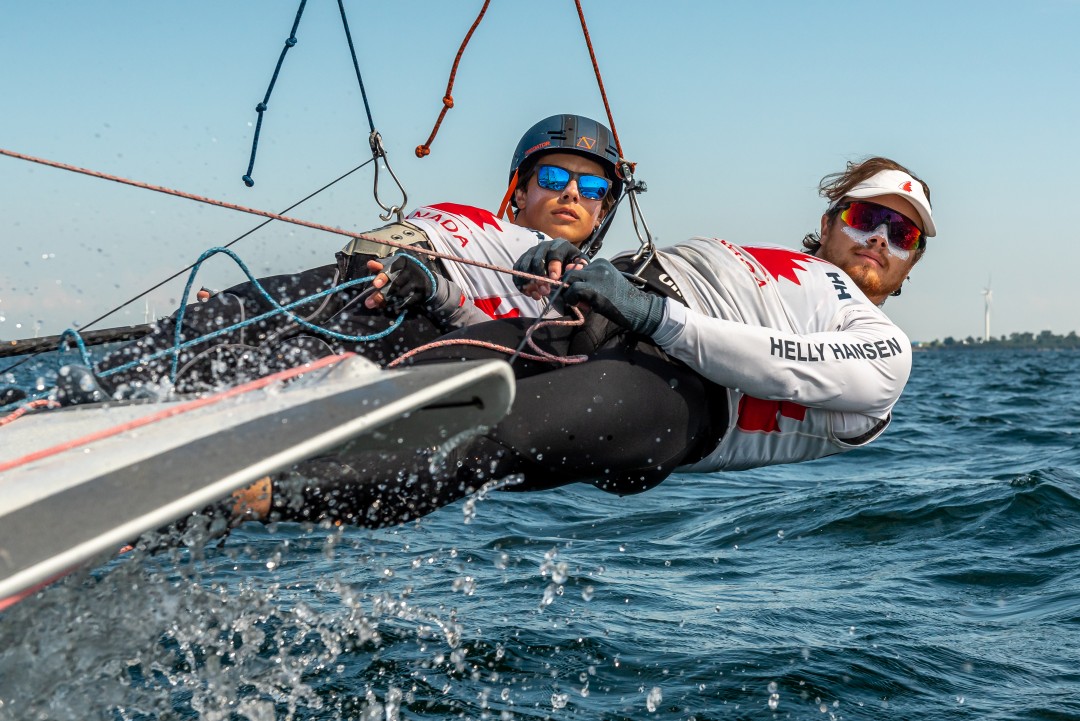 Athlete / Boat :
William Bonin (skipper) & Sam Bonin (crew)
Event :
Canadian 9er Championship
Location :
Kingston, Ontario CANADA
About the shot :
In between races and training, I jumped on the opportunity to shoot from the 49er rather than from my RIB. Equipped with my waterproof housed camera, it took every muscle in my 50 year old body to stabilize myself enough to get some close up shots. My goal was to get shots that one can not get from a RIB because of angles and sails in the line of sight. I pride myself in getting close-up shots and facial expressions in all the sports I shoot professionally and for fun. I love this photo as it has both elements of focus and calmness in the sailors' faces and stillness, contrasted against the movement of the water and the sense of speed. This photo is extra special for me as not only are the sailors my two eldest sons, but this is one of the last photos taken of them together before one of them withdrew from the international 49er circuit to pursue other interests and opportunities.
Camera :
D750 + OUTEX waterproof housing, 24-70mm f2.8, 400, f8 , 1/2500