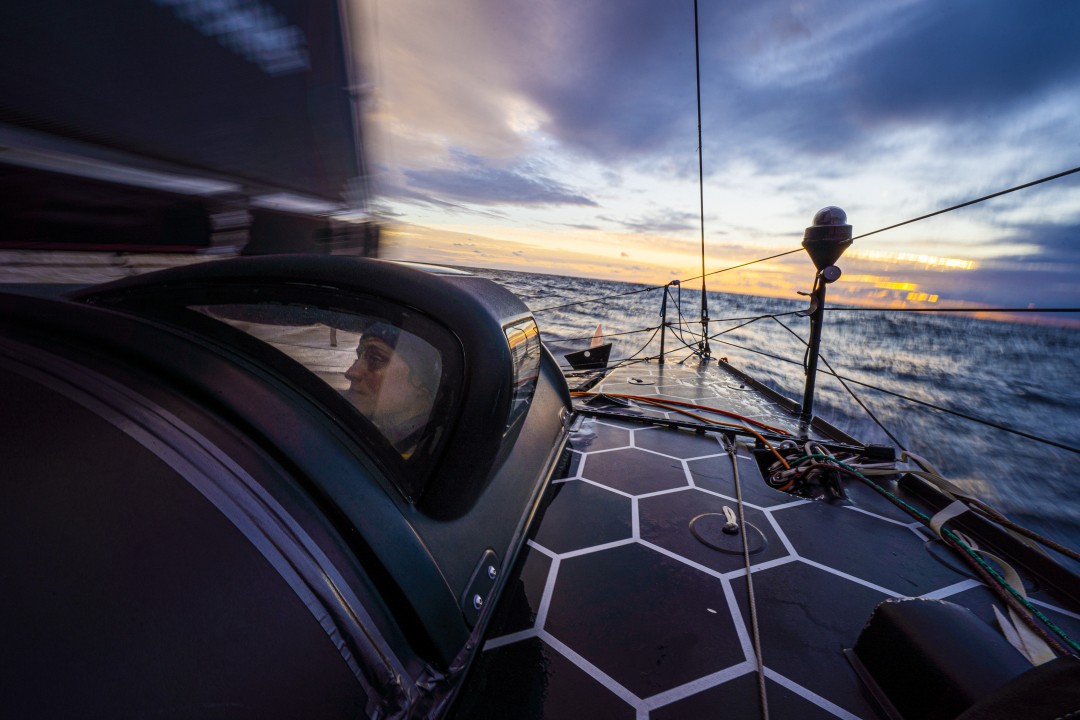 Athlete / Boat :
Justine Mettraux / 11th Hour Racing Team (IMOCA)
Event :
Atlantic Crossing
Location :
Somewhere in the Atlantic
About the shot :
Justine looks out the window during a typical mid-ocean sunset. This is the future of offshore sailing! The world we used to know, fresh air, the horizon, it's all slowly retreating to what's seen from the inside of the cockpit. And as a photographer, getting people and the environment in the same frame gets tougher and tougher. Gone are the days of sailors and the elements… the sport has evolved, and so must the images. I cherish moments like this when the new and the old can still coexist.
Camera :
Sony A7 RII, , , ,