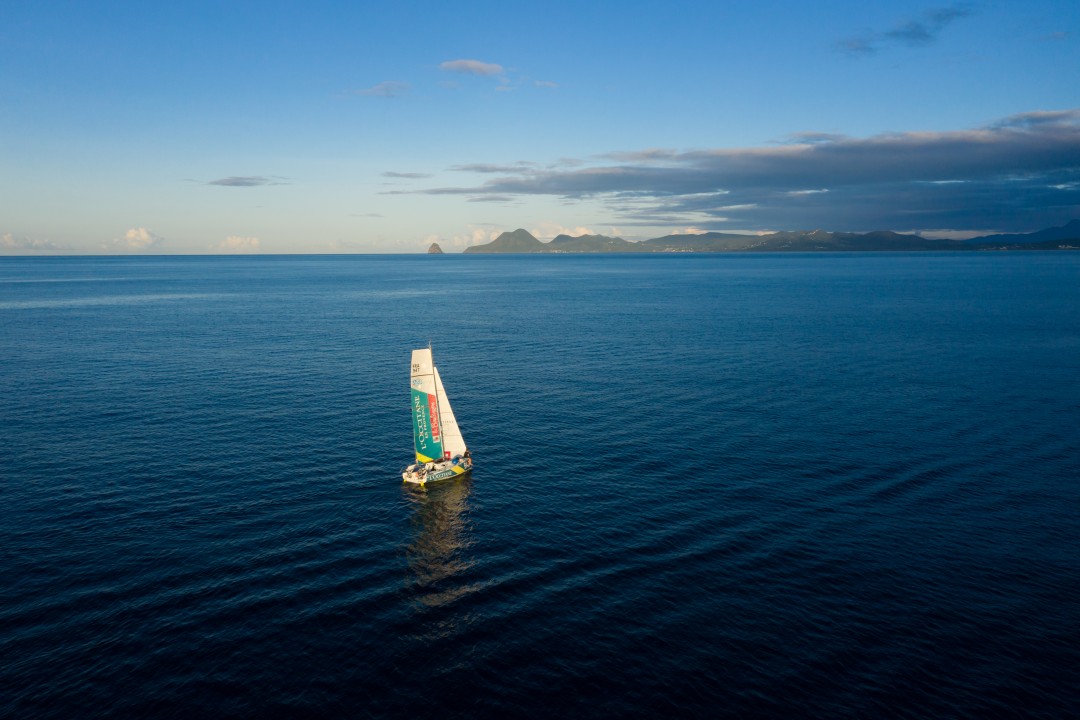 Athlete / Boat :
Matthieu Vincent / L'Occitane en Provence
Event :
Mini Transat La Boulangère
Location :
Le Marin - Martinique
About the shot :
This is a picture of Matthieu Vincent finishing his atlantic crossing during the second part of the Mini Transat. After 14 days he is seeing land for the first time. The sun rising on the coast and his Pogo 3 after a long wait, because of very light wind on the finish, makes that moment perfect and very special.
Camera :
DJI Mavic Pro 2, 10,26, 100, 5.6 , 1/500