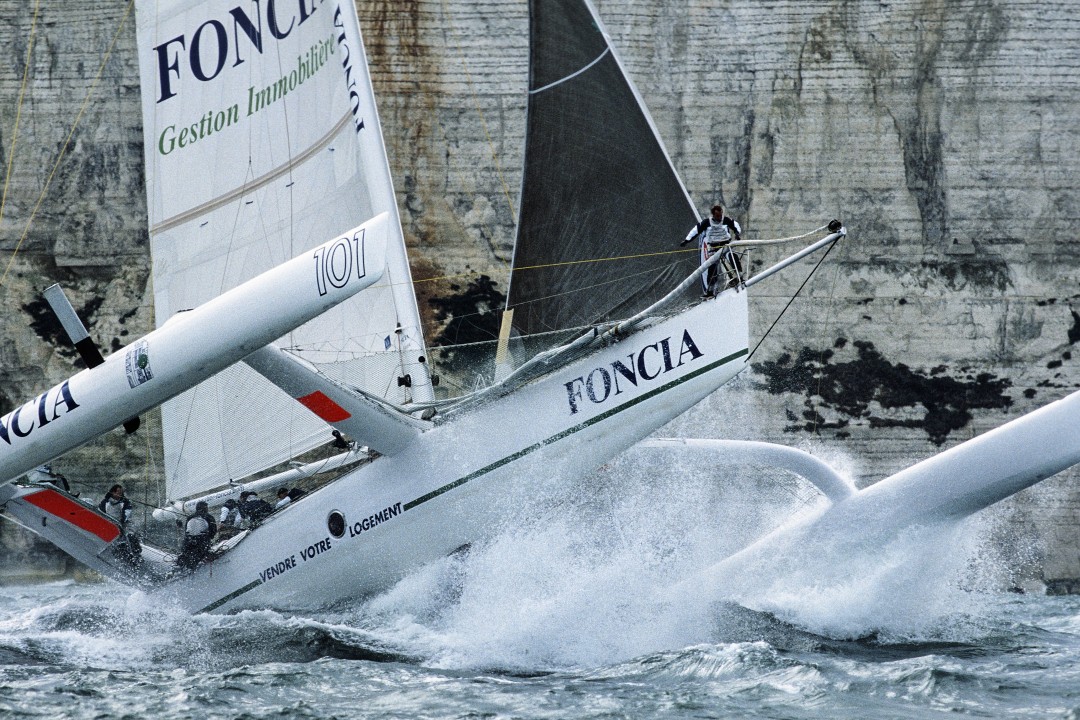 Athlete / Boat :
Trimaran 60' FONCIA - Skipper : Alain Gautier
Event :
Grand Prix ORMA de Fécamp
Location :
Fécamp
About the shot :
Eight 60' ORMA trimarans competed in the Grand Prix de Fécamp in 2001. This photo was the first of the day! The trimaran FONCIA was approaching the starting line at slow speed, in front of the cliffs of Fécamp.A wave bigger than the others made it take off! The sailor at the front had to find the sea a bit far! The photo was taken from my own RIB.
Camera :
Canon Eos 1V (film camera), 300 mm, 100, f/4 , 1/1000