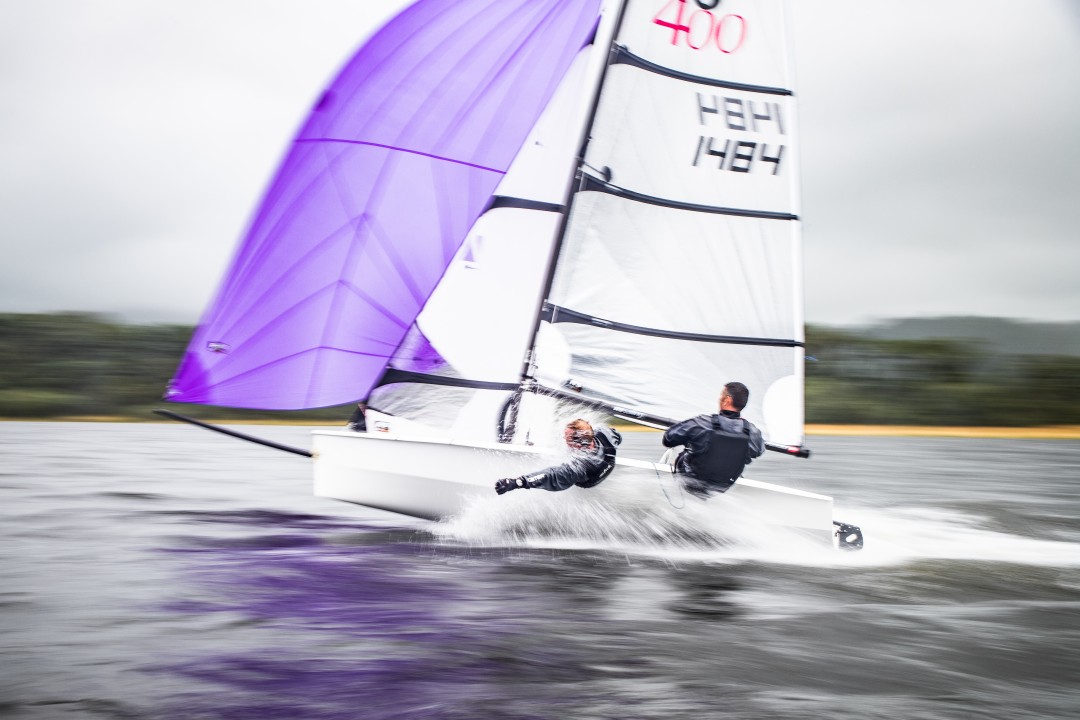 Athlete / Boat :
Mark Somerville, Joe Roberts - RS400 1484
Event :
The ONE Bassenthwaite Lake Sailing Week 2019
Location :
Bassenthwaite Lake, UK
About the shot :
The 9 day event was coming to an end with rain pouring down and flooding hampering much of the area. I thought it best to try and capture something a little different in the dark, bleak and squally conditions. The bottom reach was very tight for the asymmetric boats who were often on the edge. I love this picture for the way the spray can be seen flying into the crew (Joe) who is hanging on, arm extended, willing the boat to make the next mark.
Camera :
Canon EOS 6D Mark II, 48mm, 100, f/11 , 1/20