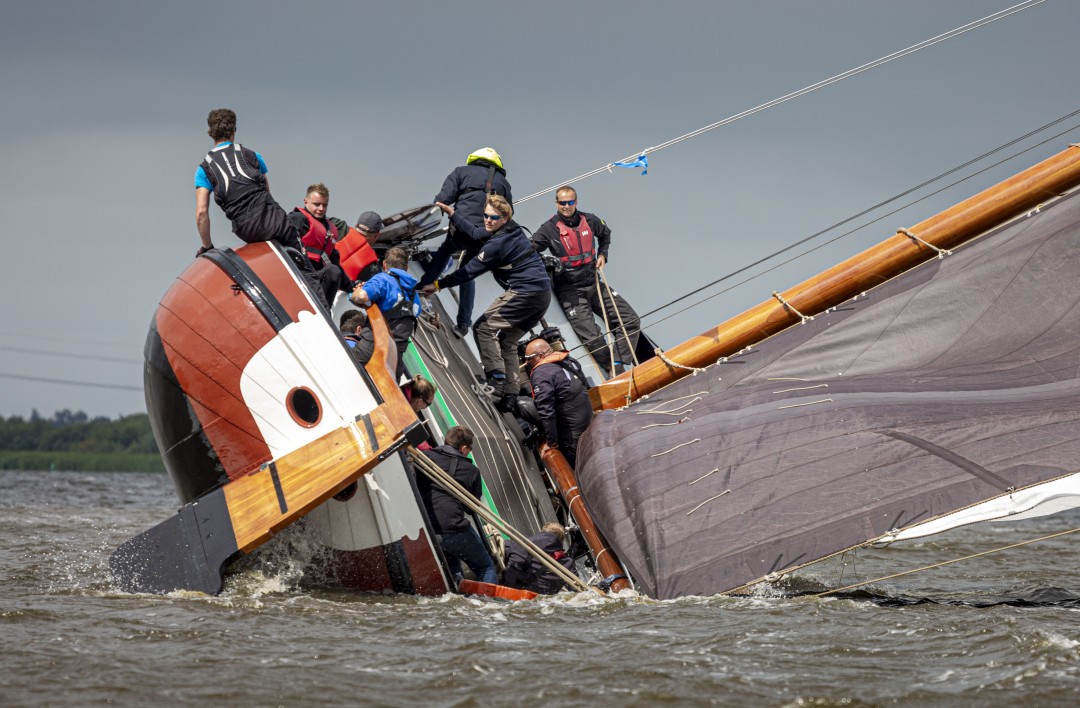 Athlete / Boat :
De Zes Gebroeders (The Six Brothers) with skipper Klaas Kuperus
Event :
Skûtsjesilen yn de Wâlden
Location :
Bergummermeer, The Netherlands
About the shot :
It was a day with lots of dangerous wind gusts. I saw the wind was increasing again on the lake and I chose position with my RIB behind this ship. And when the wind gust struck, it almost tumbled! The ship almost stopped for a few seconds leaning severely. But due to the experienced skipper and his crew the ship raised again and continued the race!
Camera :
Canon 5D Mark III, Canon EF 100-400mm f/4.5-5.6L USM IS Type II (at 310 mm), 250, f8 , 1/400