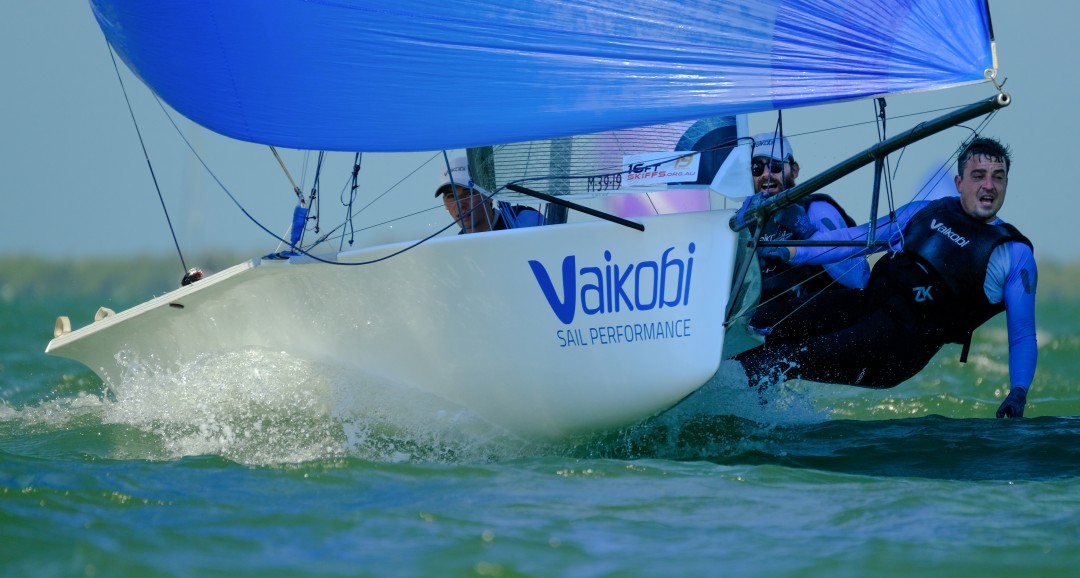 Athlete / Boat :
Vaikobi - Max Vos, Alexander Chittenden, James Warner
Event :
2019 13 & 16 foot National Titles
Location :
Darling Point Sailing Squadron, QLD
About the shot :
I took this shot at the finish line on day two of the 16 foot skiff national championships in December / January of this year. I like this shot because of the commitment on the faces of the sailors to keep their boat in trim as they drag race numerous competitors to the line. With Waterloo Bay being flat water I like to get as close to the water as possible in order to make the most of the chop and spray available and to get more up close and personal with the sailors. For this shot I was sitting down in the back of the media RIB which allows me to stay stable and focus on framing the shot.
Camera :
Fuji XT-3, Fujinon X 100 - 400, 500, 5.6 , 1/2500