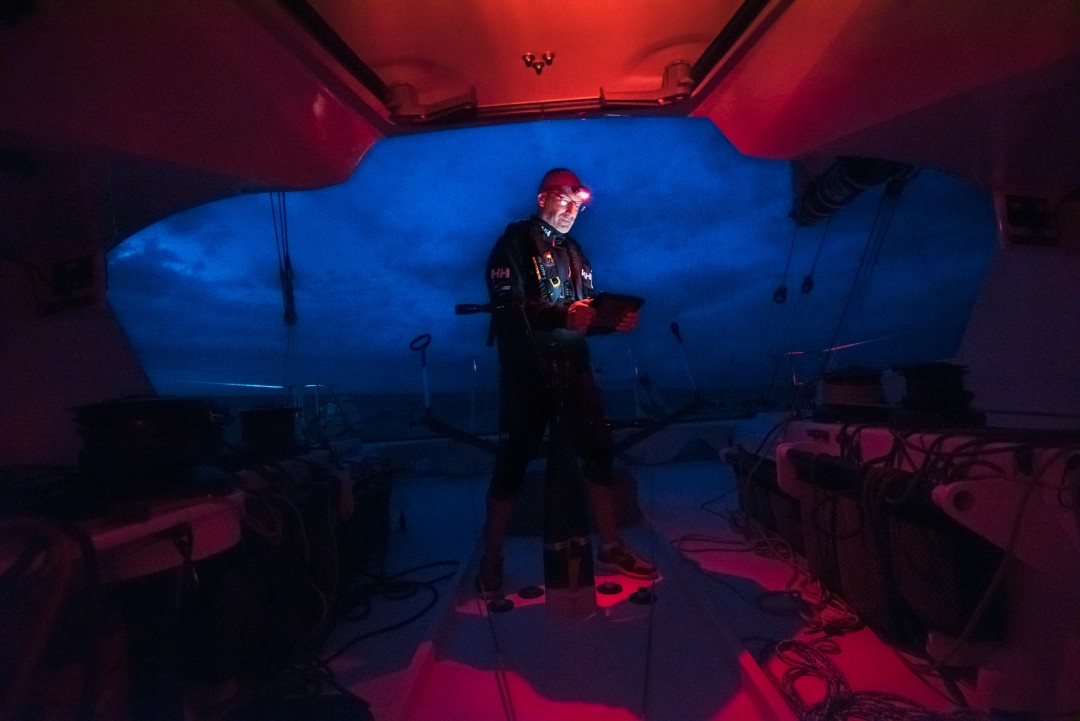 Athlete / Boat :
Ari Huusela / Imoca 60 Ariel2
Event :
Ari Huusela Ocean Racing training for the Vendee Globe 2020
Location :
Baltic Sea
About the shot :
The magic of high-performance solo ocean racing is that the sailors need to do all the work and decisions just by themselves. And it goes on day after day, night after night. This image depicts one of those solitary moments at nightfall.
Camera :
Nikon D810, Nikkor 16-35 f/4, ISO 8000, f4.0 , 1/30