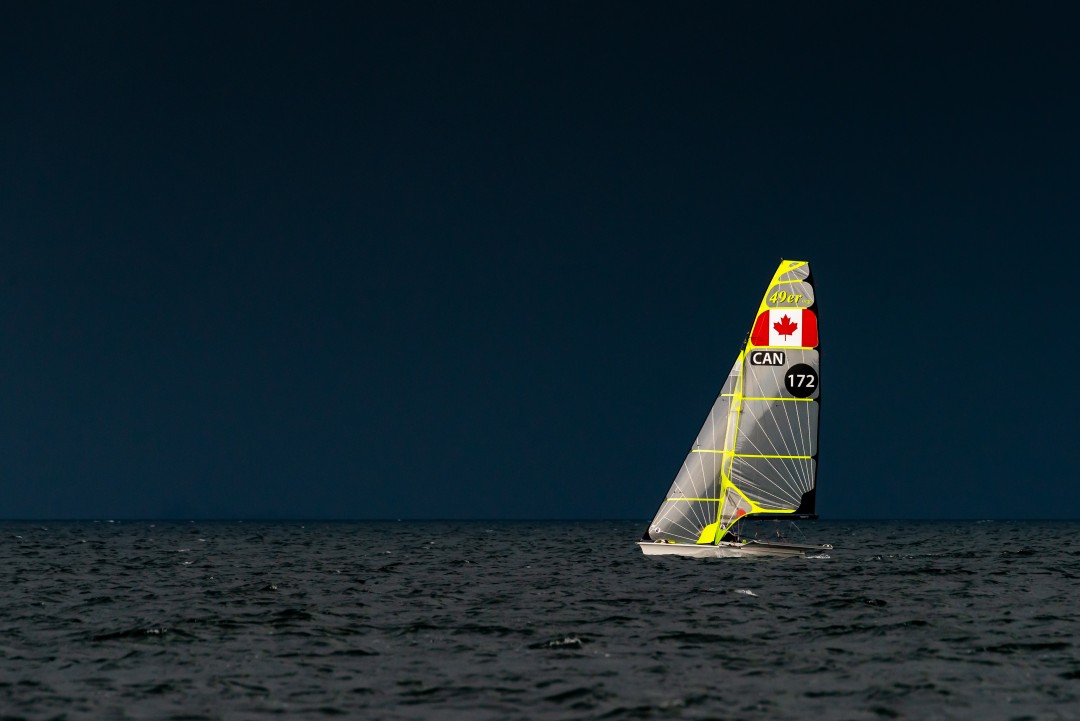 Athlete / Boat :
William and Samuel Bonin, 49er Sail Canada National Team Development Squad. Home: Royal Canadian Yacht Club
Event :
49er Canadian Championship
Location :
Kingston, Ontario, Canada
About the shot :
I like this picture for its simplicity, clean lines and high contrast. Mid afternoon in early August, a large storm cell rolled onto the 49er Canadian National Championship race course hosted by the Kingston Yacht Club. Brothers William (skipper) and Samuel (crew) Bonin were on the second upwind, fetching the windward mark, attempting to finish the race before the impending squall.
Camera :
Nikon D810, Nikkor 200-500 f5.6, 1000, f9.0 , 1/1000