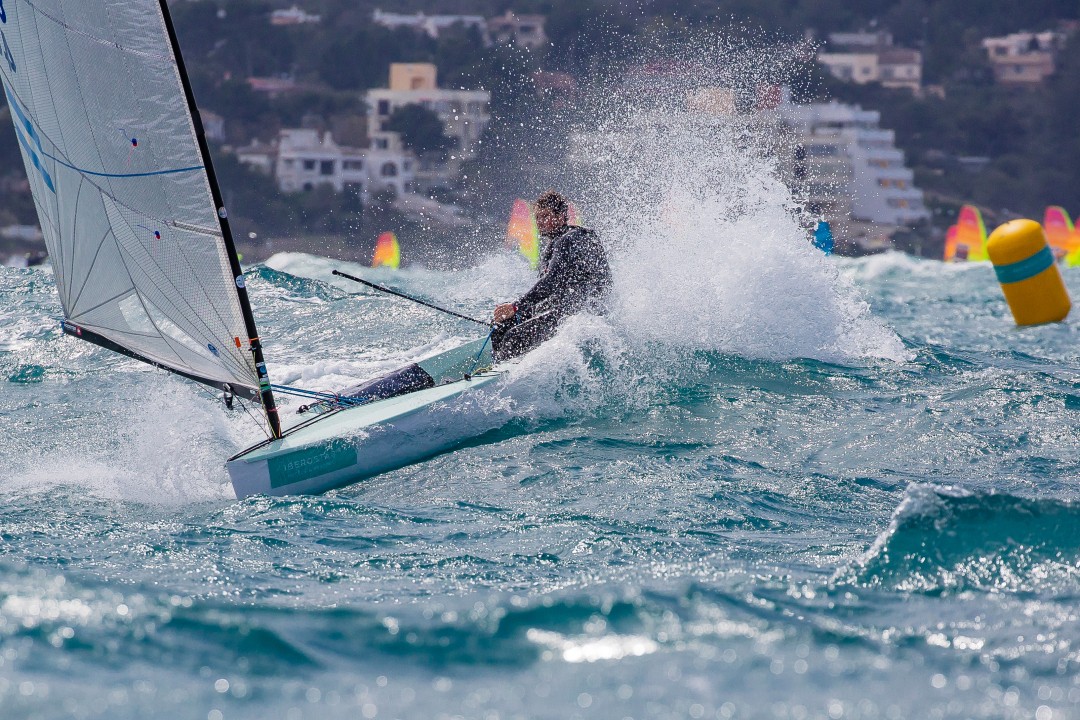 Athlete / Boat :
Facundo Olezza, ARG, Finn
Event :
2019 Trofeo S.A.R. Princesa Sofia Iberostar
Location :
L'Arenal, Mallorca
About the shot :
The Finn Class medal race at the 2019 Trofeo Princesa Sofia produced some iconic images as the class sailed in conditions that kept most of the other fleets ashore. The final reach to the finish was the most spectacular, with huge waves breaking around the sailors as they raced for the line.
Camera :
Canon EOS 5D Mark III, EF100-400mm f/4.5-5.6L IS II USM, 500, f/8 , 1/2500