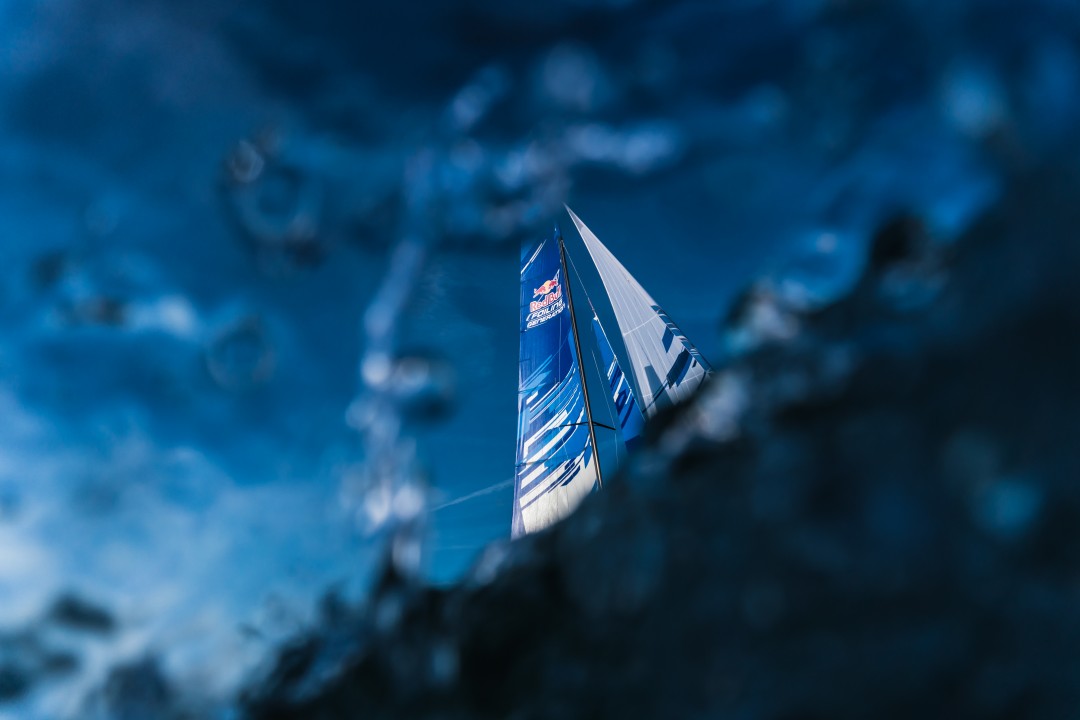 Athlete / Boat :
Athlete unkown / Flying Phantom
Event :
Red Bull Foiling Generation
Location :
La Baule - France
About the shot :
I shoot this picture while waiting for the wind to start the races. I was playing with my camera underwater and try to catch the boats through the water and this one came perfectly ! The focus is just on the right place and there is just a little "window" open that allows us to see the sails. The colors of the boat match perfectly with the sky and the water !
Camera :
Sony a6500 in Liquid Eye Waterhousing, 16mm, 100, 5,6 , 1/1600