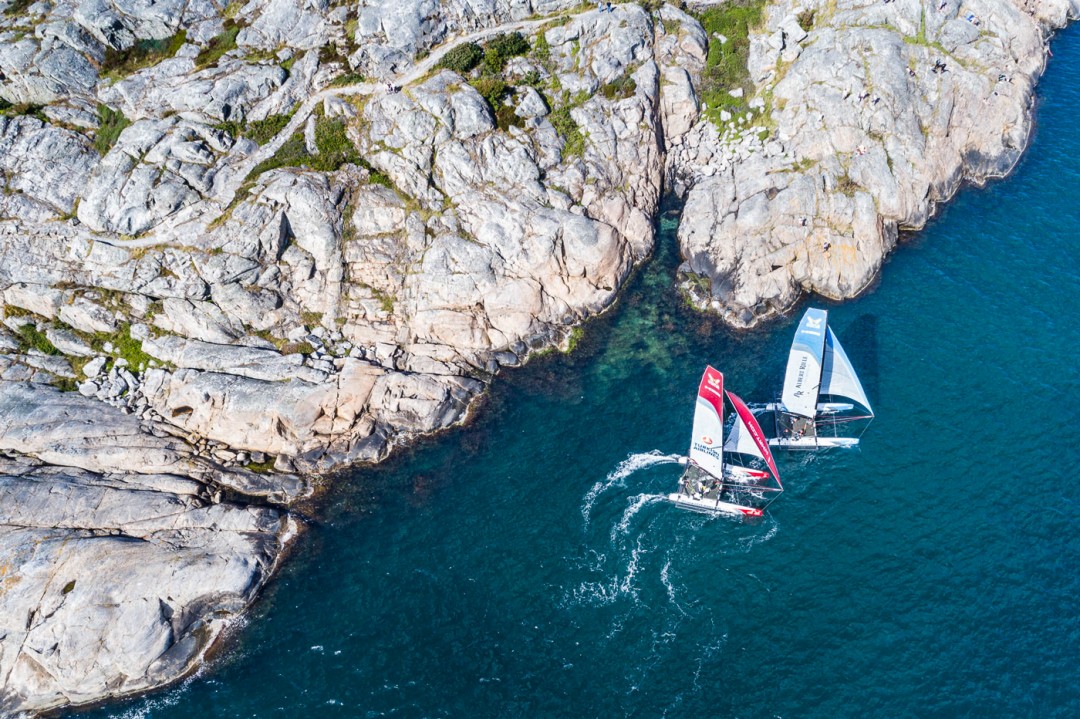 Athlete / Boat :
ESSIQ Racing Team, skipper Niklas Dackhammer (Blue Boat) and Redline Racing, skipper Matt Jerwood (Red Boat).
Event :
WMRT, GKSS Match Cup Sweden
Location :
Marstrand, Sweden
About the shot :
This image was taken on the third day of the WMRT GKSS Match Cup Sweden. The racing takes place close to the shoreline which is made of giant oversized rocks. For the dedicated match racer this presents great tactical opportunities. On first look the shoreline appear deserted, on closer inspection there are close to thirty people dotted over the landscape intently watching the racing.
Camera :
DJI Phantom Pro, 24mm , 100, f6.3 , 1/200