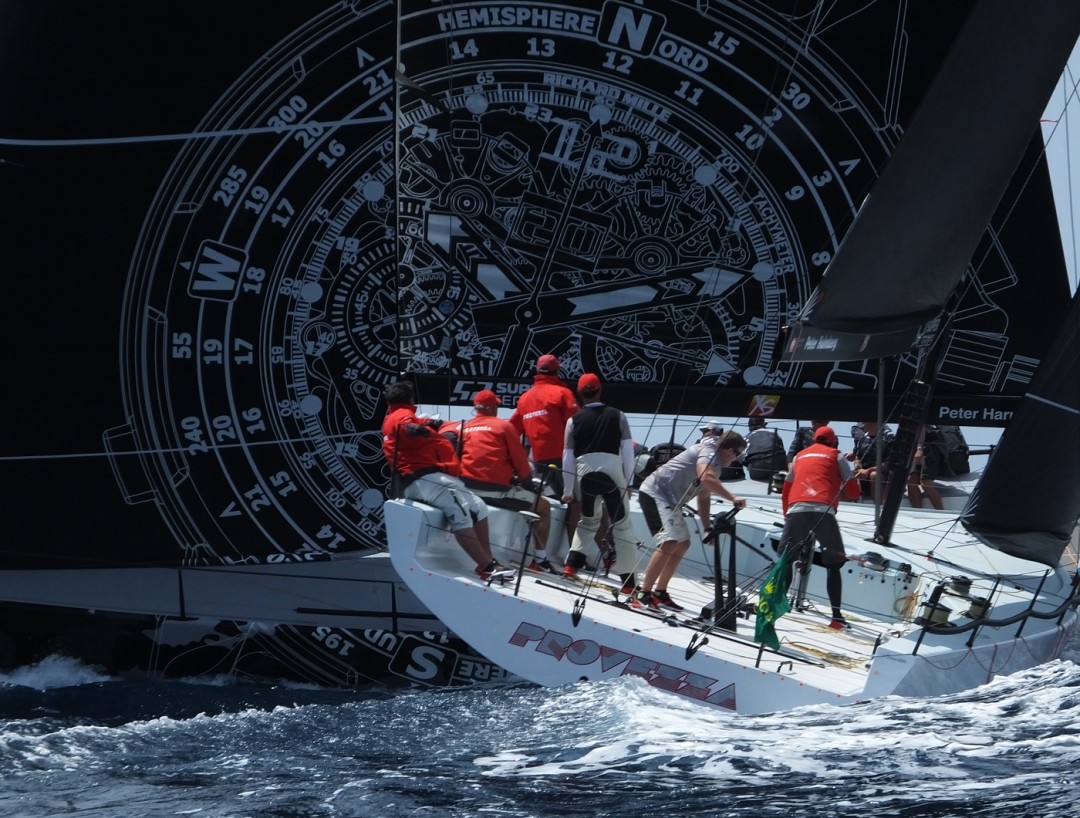 Athlete / Boat :
Team Sorcha and team Provezza
Event :
Rolex TP52 World Championship SCARLINO 2017
Location :
Scarlino, Italy
About the shot :
It's time to race! This photo was taken in Italy during the Rolex TP52 World Championship in Scarlino. I was always attracted to this high-performance class and I was especially impressed with the design of the Sorcha yacht. So I could not stop shooting this boat. I was constantly trying to catch moments of her crossing with other yachts and took some pictures with different boats against her background, but the Red and the Black turned out to be a classic combination. It best reflected the drama of the moment when it seemed to me that the collision of these two yachts was inevitable. But in the result everything turned out to be in order and the team Provezza just managed to pass through the stern at Sorcha.
Camera :
FUJIFILM, 47mm, 100, f5.6 , 1/850