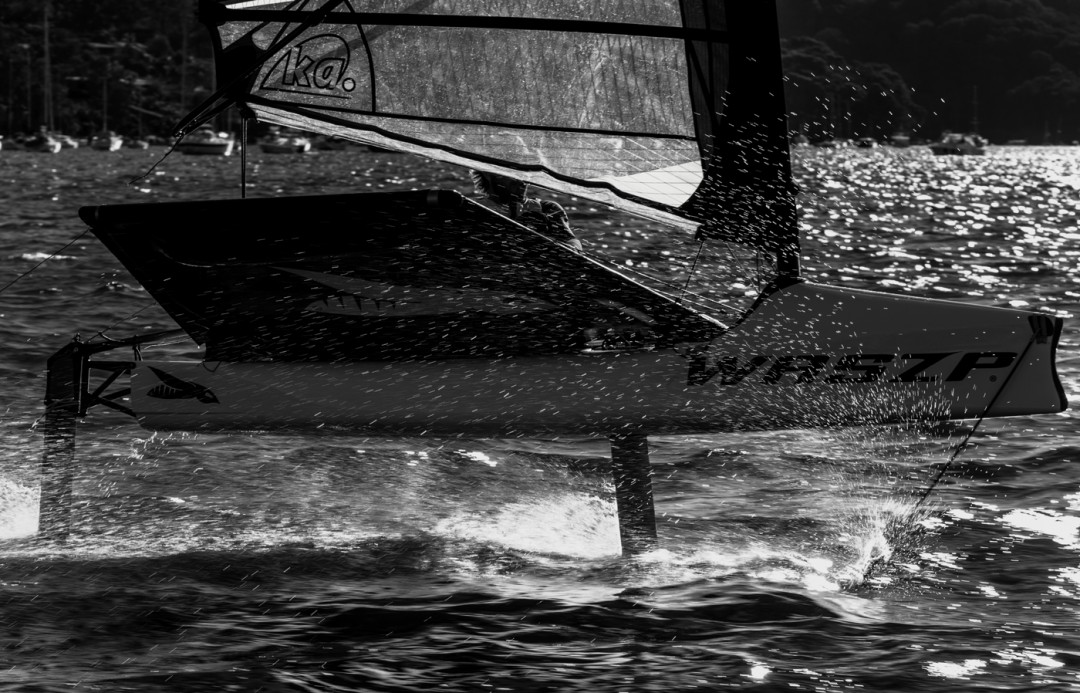 Athlete / Boat :
Tom Brewer (Aus) & WASZP (one design foiling Moth)
Event :
NSW WASZP Championships
Location :
(Pittwater) Newport Australia
About the shot :
Tom Brewer (NB Sailsports) headed out on Pittwater late in the afternoon for a training session prior to the NSW WASZP Championships and I was driving their RIB. The sun was low on the horizon and there was a lot of glare, but the bigger problem was trying to frame the shot while also driving a boat. I'd photographed foiling Moths before and found it quite challenging to convey any sense of speed because they're so slippery through the water. On this afternoon the low angle of the sun and a bit of chop produced an image that captured the moment nicely.
Camera :
Canon 7D Mark 11, Canon 70-200 L F2.8 (@75mm), 100, F8 , 1/250