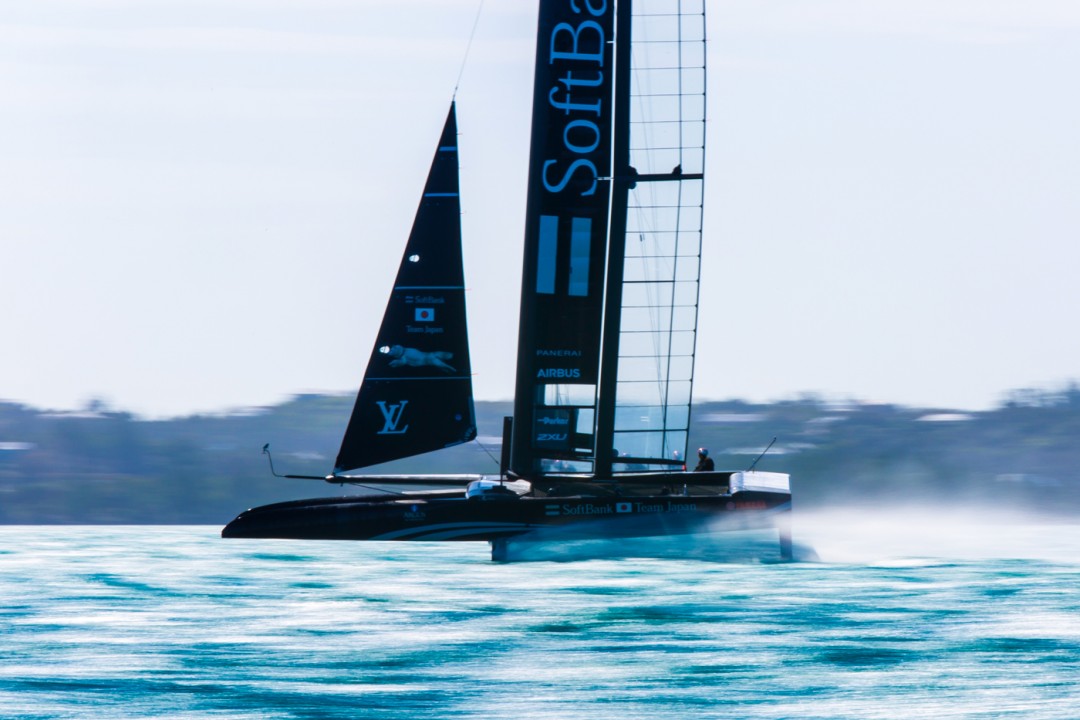 Athlete / Boat :
Softbank Team Japan
Event :
America's Cup training
Location :
Bermuda's Great Sound
About the shot :
It was a sunny Sunday morning in Bermuda and the south-west wind was blowing 20-25 knots, sometimes pushing 30 knots. I was supposed to be shooting TeamBDA training on the foiling AC45 in preparation for the Red Bull Youth America's Cup, but with the breeze so high, the team decided to go to the gym and head out later in the day when the wind died down. I heard from a few people that America's Cup challengers Artemis Racing and Softbank Team Japan were heading out for some heavy wind training ahead of the America's Cup. So, without any hesitation, a friend and I hit the water to watch (and shoot) the action. The conditions were extreme, but what was the most impressive thing was the performance of the America's Cup Class boats. We were chasing these teams around Bermuda's Great Sound and seeing boat speeds of 35 knots upwind and well over 45 knots downwind. I had been working on my technique with slower shutter speeds on the water to create motion blur, and with the fastest race boats in the world training right in front of me, I had to make sure I captured the extreme speeds. This photo is one of my favourite photos from this year not just because of the shear speed captured, but because this was the upper most limit the America's Cup class was really tested in, making it one of the most awesome sights to witness when it comes to our sport of sailing.
Camera :
Canon 5D Mark III, Canon 70-200mm f/2.8 II IS + 2x Ext III, 100, f40 , 1/15