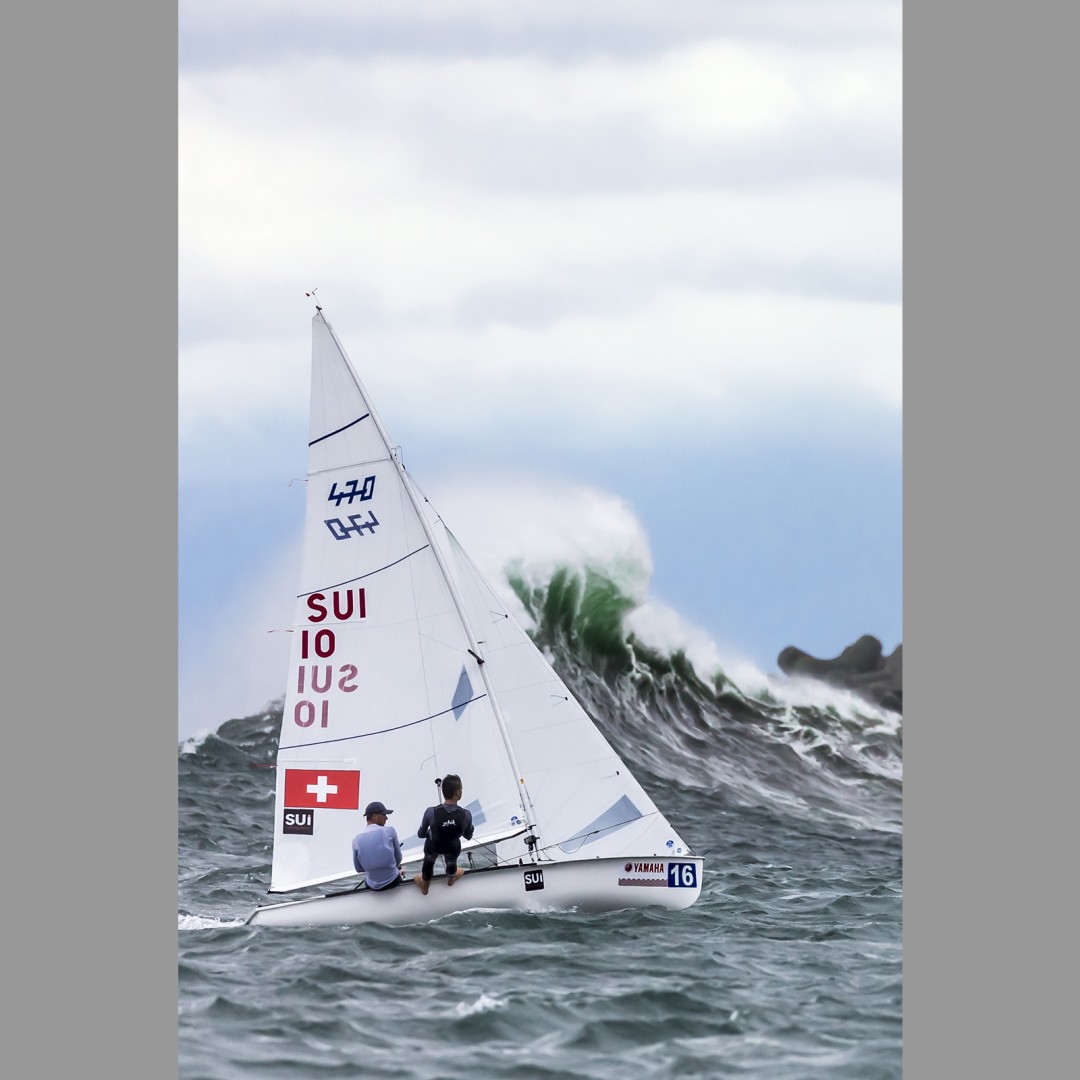 Athlete / Boat :
David BIEDERMANN / Jann SCHUEPBACH SUI-10
Event :
470 Junior World Championships 2017
Location :
Enoshima Yacht Harbor
About the shot :
Big waves stood under the influence of a typhoon on 31st. August. The wave was beautiful like the ukiyo-e print which Hokusai drew 180 years ago. Behind the Swiss boys who returned to the harbor, the big wave appeared.
Camera :
EOS 1DX, 400mm, 1000, f6.3 , 1/6400