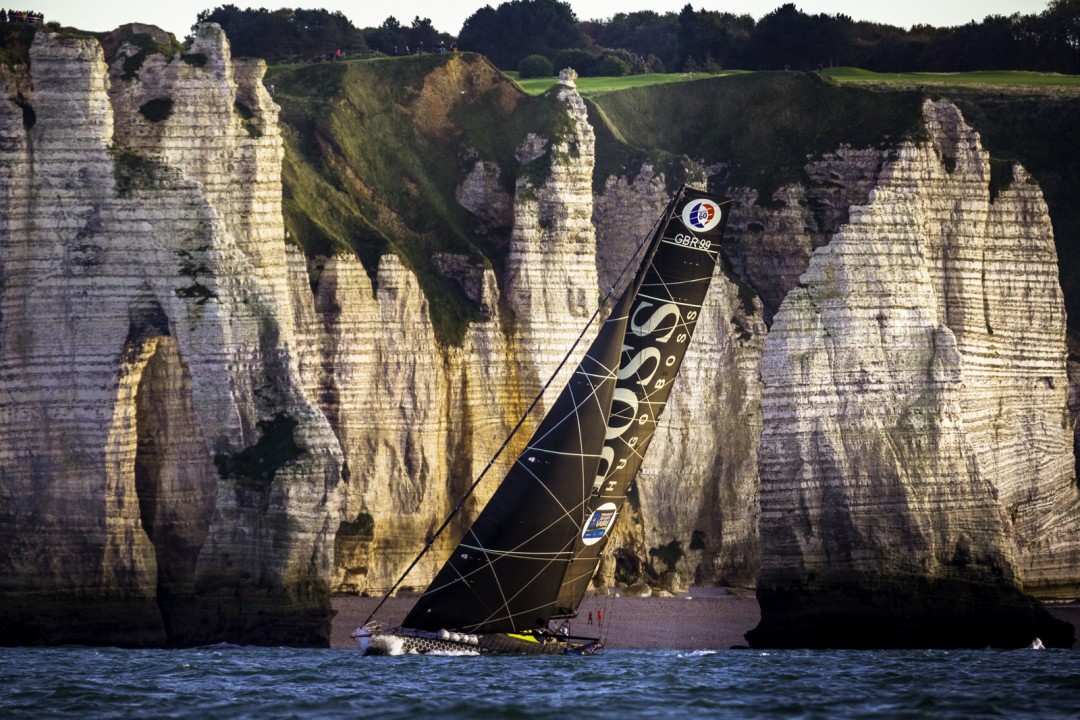 Athlete / Boat :
Hugo Boss - Alex Thomson
Event :
Transat Jacques Vabre
Location :
Le Havre, France
About the shot :
Departure day for the Transat Jacques Vabre, the wind was at a standstill during all the course until the passing of the last buoy in front of the Etretat beach.
The wind eventually accelerated slightly. I positioned myself just there, hoping to have one of the IMOCA pass through this axis, giving the impression it was between the peak and the hole in the cliff. Thank you Alex for fulfilling this wish.
Camera :
Canon 5D Mark III, 400mm F2,8L II, 800, f5.6 , 1/640