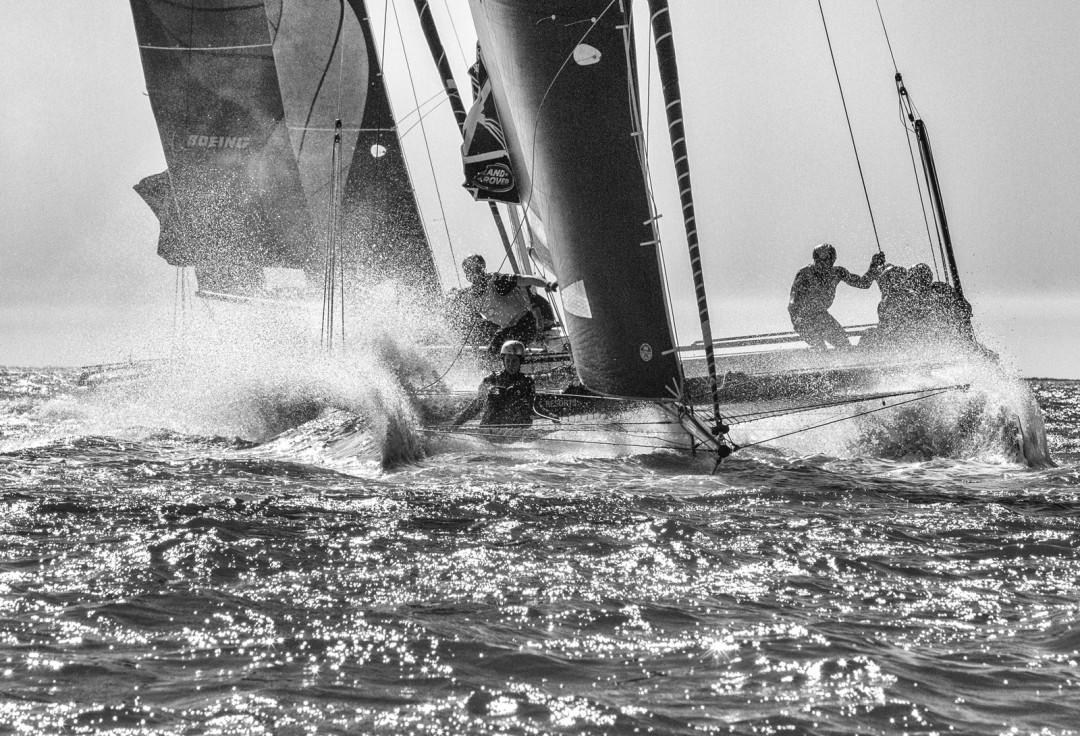 Athlete / Boat :
SAP Extreme Sailing Team
Event :
Extreme Sailing Series
Location :
Lisbon, Portugal
About the shot :
On Saturday the 8th of October, the race for act 07 of the Extreme Sailing Series was going at full speed. Incredible wind speeds gave spectators and the teams themselves one of the best sailing days in 2016. Amazing and strong light created an incredible backlight on the course during the race. I tried to capture this in most of the pictures that I took that day. In this image, Oman Air is chasing SAP Extreme Sailing very closely and between the two of them they created a action-spray-backlight moment that I love.
Camera :
Canon 7D, 70-200mm, 640, f16 , 1/2000