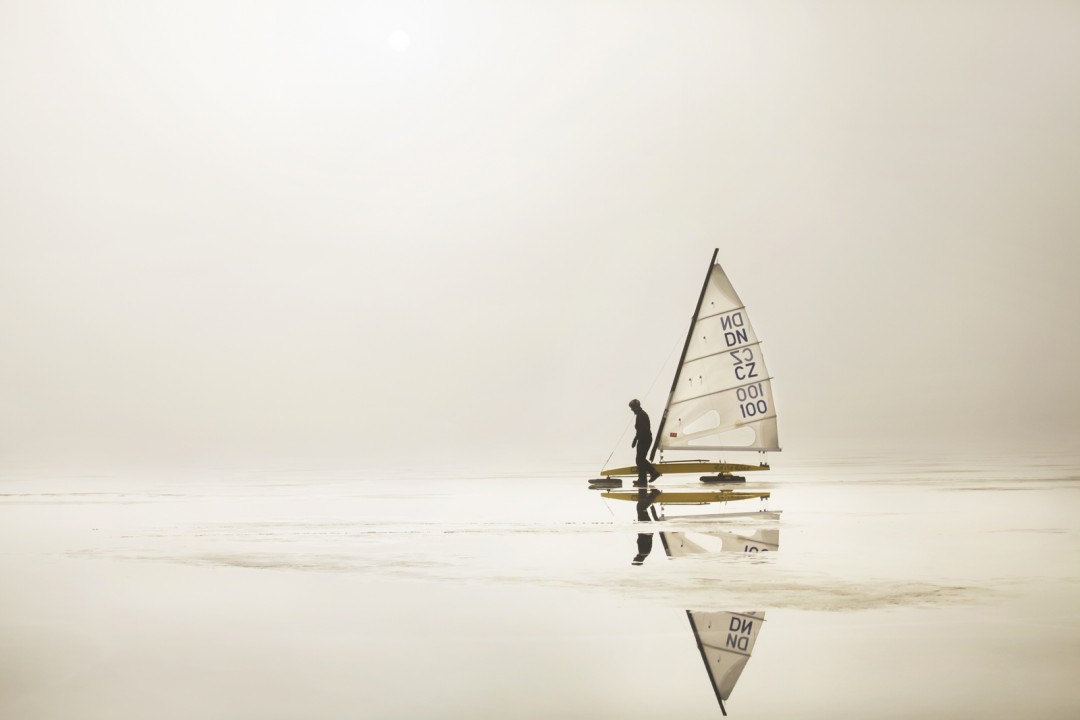 Athlete / Boat :
Roman Roček / CZE 100
Event :
DN World Championship 2016
Location :
Lake Glan, Sweden
About the shot :
Ice sailing, that are primarily good weather conditions - you need good ice, wind and no rain (fall). The last thing you would like to have is fog. Therefore, waiting for the start can become quite long!
However, I love it!
Camera :
Canon 5D Mark II, EF70-300mm f/4-5.6L IS USM, 800 , f5.6