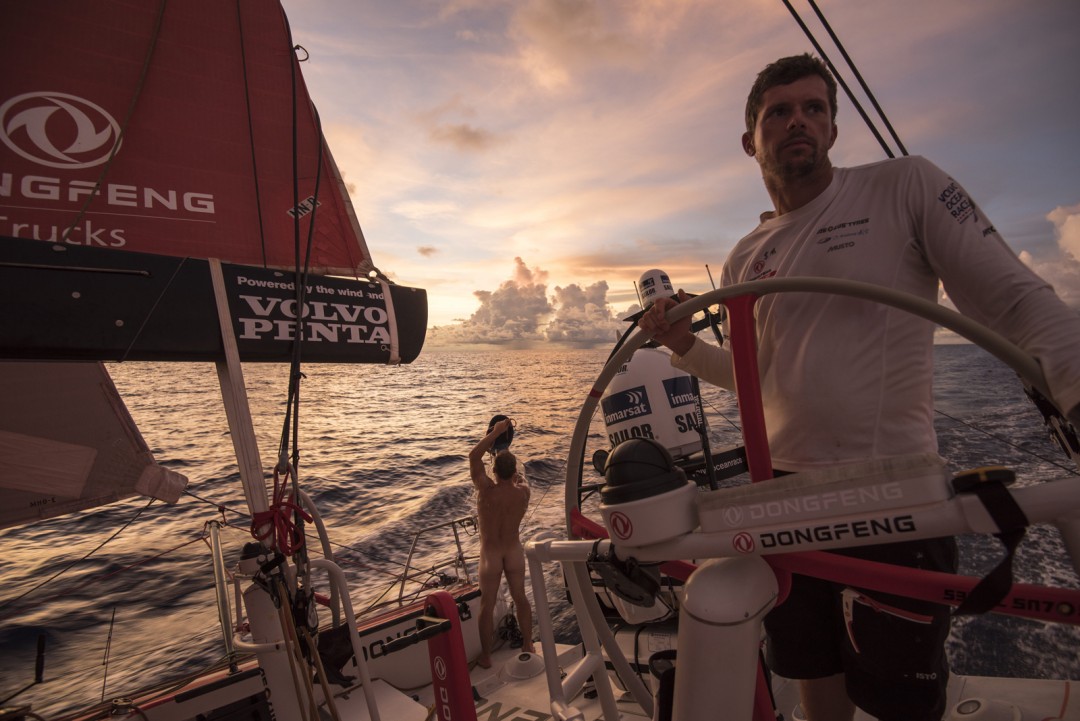 Athlete / Boat :
Thomas Rouxel / Dongfeng Race Team
Event :
Volvo Ocean Race
Location :
Pacific Ocean, Leg 4
About the shot :
It's not your typical sailing action image. No ripping speed. No crashing waves. Here is one of the rarest scenes you can find in the Volvo Ocean Race: a sailor taking the time for a shower. Thomas Rouxel keeps a sharp eye on the horizon for Abu Dhabi Ocean Racing as Kevin Escoffier get clean. And after 12 days racing through the wet South China Sea and down towards the steamy doldrums of the Pacific, nothing feels better. Except winning.
Camera :
NIKON D810, 16mm, 160, f4.0 , 1/80