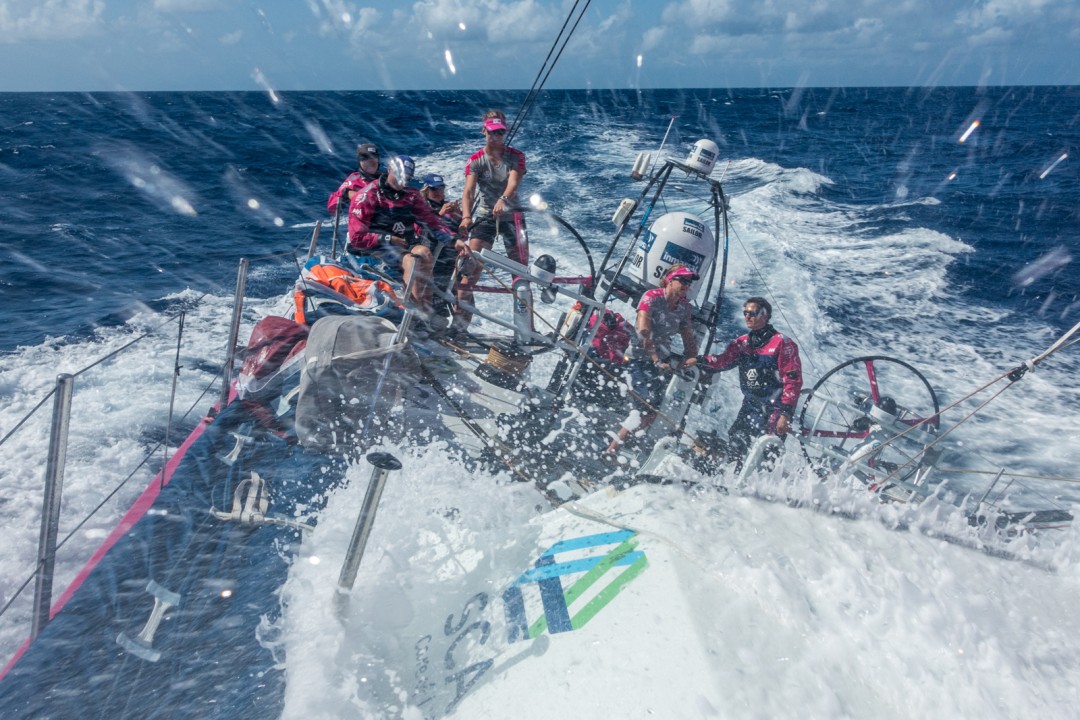 Athlete / Boat :
Team SCA
Event :
Volvo Ocean Race 2014-2015
Location :
Doldrums [Atlantic Ocean]
About the shot :
Leg 6 to Newport onboard Team SCA. Day 8. Team SCA didn't really see traditional "Doldrum" weather. Here, a wave crashes over the combing and into the cockpit leaving us all pretty giddy as we exited the typically light air zone faster than we could blink!
Camera :
Sony RX100 III