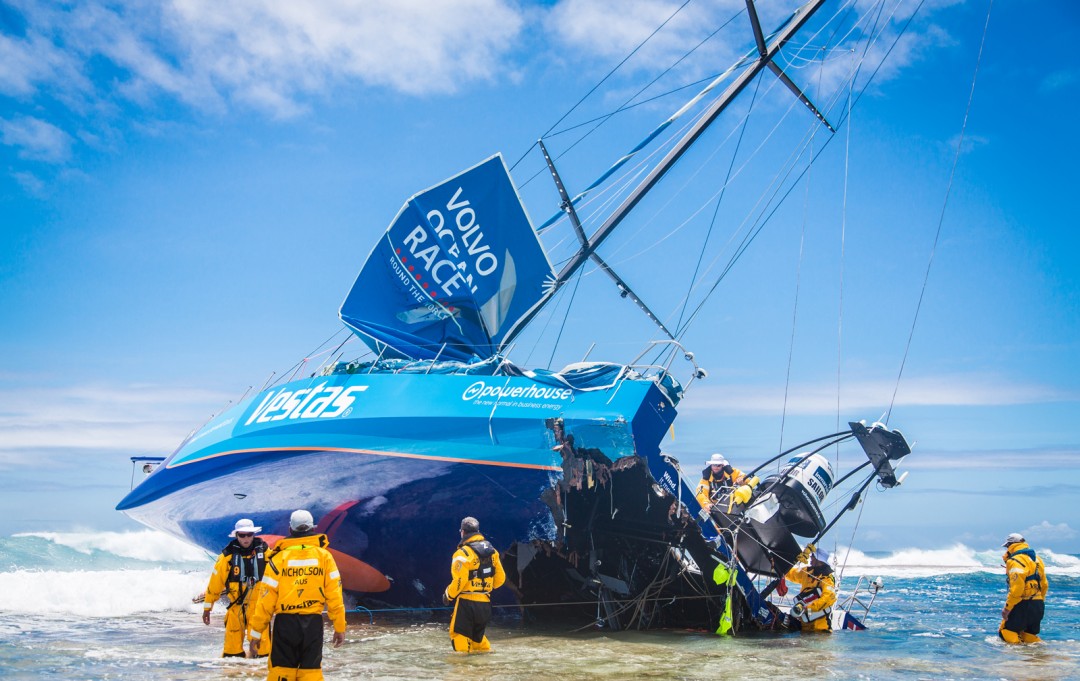 Athlete / Boat :
Team Vestas Wind
Event :
Volvo Ocean Race 2014/15
Location :
Saint Brandon (Cargados Carajos), Indian Ocean
About the shot :
Ill du Sud, Saint Brandon (Cargados Carajos) is an archipelago comprising a number of sand banks, shoals and islets, on the 29th November 2014, Team Vestas Wind participating in the Volvo Ocean Race ran aground at approximately 19:20 local time. This photo was taken the next day as the team worked for 12 hours to clean up any harmful materials on the reef and salvage anything that was left. 3 weeks later a team of came back to remove the boat and all it's contents off the reef. The boat was rebuilt by Persico Marine in Italy and Team Vestas Wind rejoined the Volvo Ocean Race in Lisbon for Leg 8 and continued to finish this historical ocean race.
Camera :
CANON 5D Mark III, 24-105mm USM L , 100, f4 , 1/1600