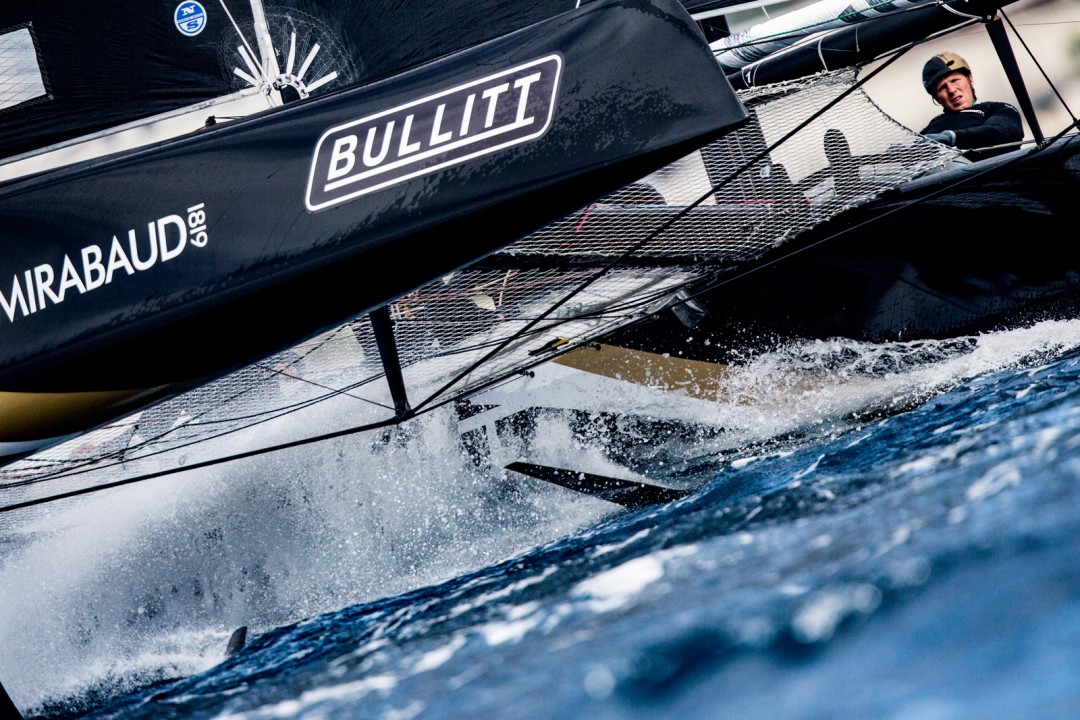 Athlete / Boat :
GC 32 Spindrift
Event :
Bullit GC32 Racing Tour
Location :
Baie de Marseille, France
About the shot :
This picture was taken late in the afternoon. I noticed that the boats were providing new and interesting angles whilst reaching. I waited for the second run to take the shot. I love the contrast between the serene look of the sailor and the impact of the movement of the boat. The photo has not been cropped at all. It symbolizes a precept that is dear to me: a successful sailing picture is a picture that shows sailors. I used a 400mm 2.8 with the doubler. I wanted to freeze the image so I used the maximum speed with up to 500 ISO.
Camera :
CANON 1Dx, 800mm, 500, f5.6 , 1/5000