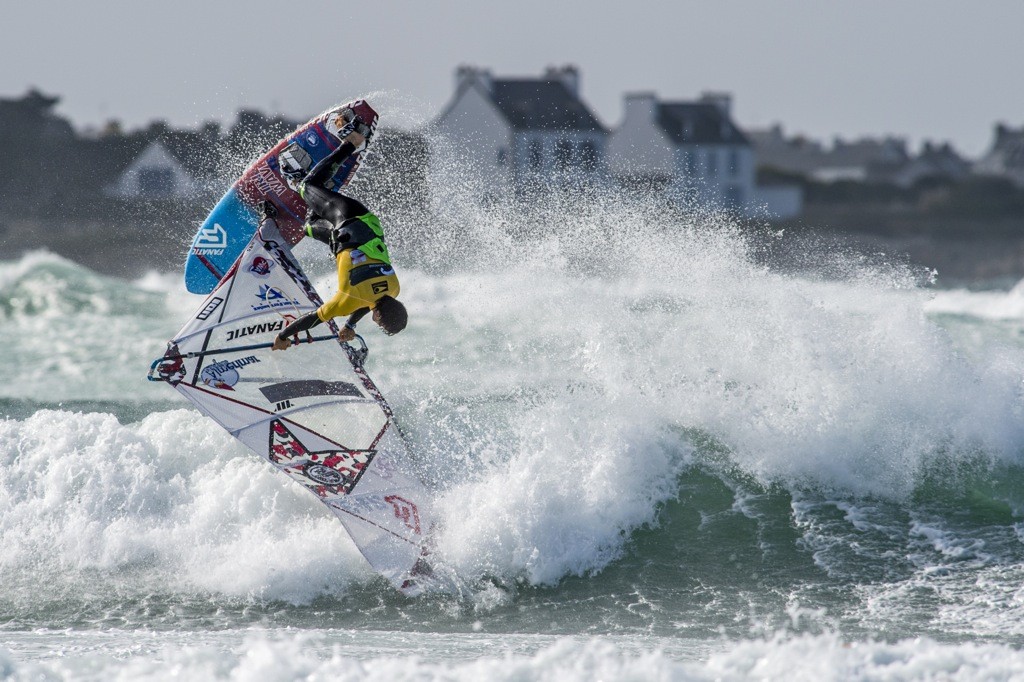 Athlete / Boat :
Victor FERNANDEZ LOPEZ
Event :
World Cup Windsurf 2014
Location :
La Torche (Britanny - France)
About the shot :
Shooting during the waves session in La Torche. It was the only one windy day with 30 knots and 4 meters high waves. A very great day for windsurf for the return of the championship in Britanny. The last one was in 1986.
Camera :
NIKON D4S, 500mm, 320, f7.1 , 1/3200