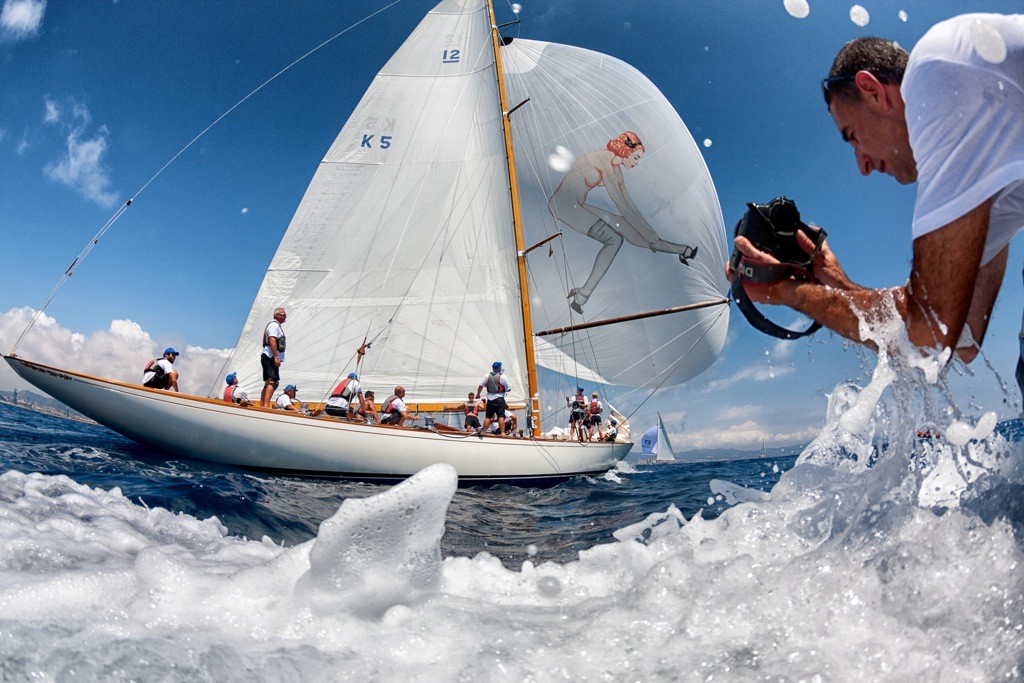 Athlete / Boat :
VANITY V (ROYAL DANISH YACHT CLUB)
Event :
PUIG 12mR World Championship
Location :
Costa de Barcelona
About the shot :
This picture was taken during a downwind leg, with low tide and light winds. I could therefore come very close to the boat without disturbing, and decided to take a picture holding the camera as low as possible even at the risk of getting it wet (I didn't have a waterproof case). A colleague decided to do the same thing above me... I thought he too looked good in the picture and took the shot.
Camera :
Canon Eos40D, 10mm, 160, 5,6 , 1/2000