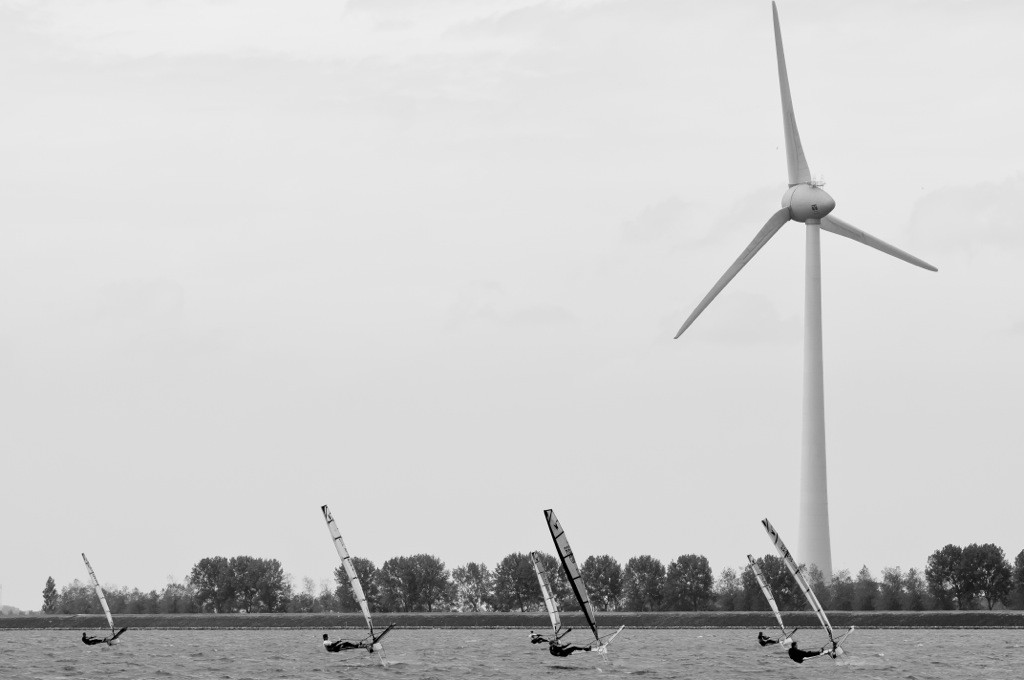 Athlete / Boat :
Many sailors on the moth
Event :
EFG MothEuroCup and Delta Lloyd Regatta
Location :
Medemblik - Holland
About the shot :
Two ways to take advantage of the wind. The wind turbines are a characteristic feature of the Dutch landscape; I used this element to describe and make clear the place where the second act of the EFG MothEuroCup was performing. The union of the windward line position of the moth, of the wind turbine and of the black and white was the second element that I wanted to insert in my pic, suggesting that even an action sports, such as dinghy sailing, could be elegant and "poetic".
Camera :
D300S, 80-200 mm, 200, f8.0 , 1/800