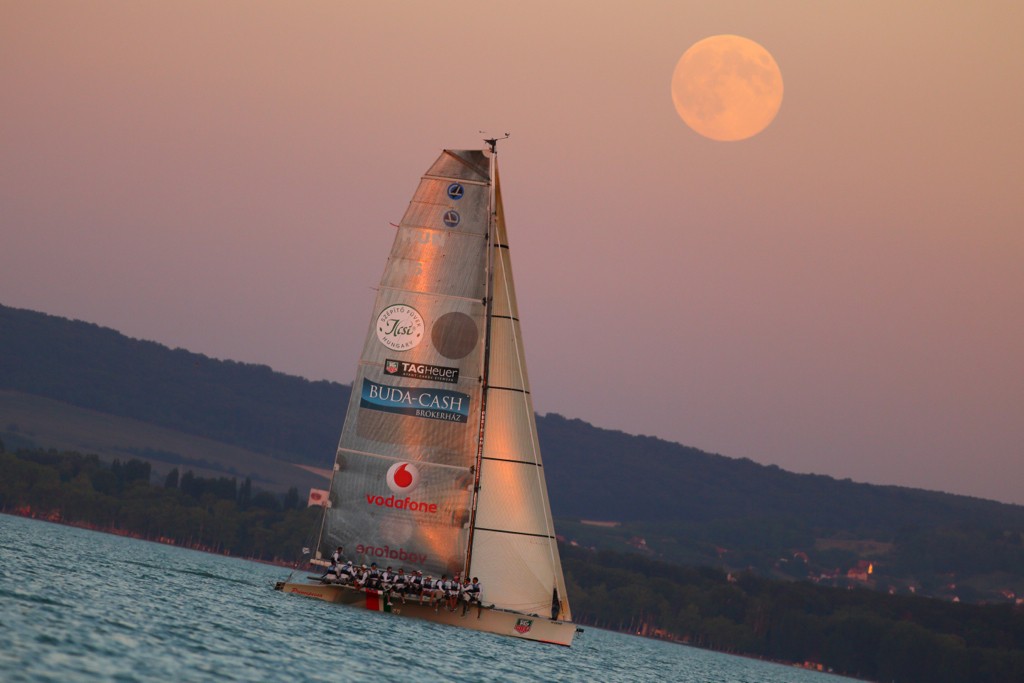 Athlete / Boat :
Principessa Sailing Team
Event :
Warm-up for Blue Ribbon of Lake Balaton Grad Prix 2013
Location :
Lake Balaton, HUNGARY
About the shot :
I knew it would be full moon that day, but I did not expect being so beautiful! It was not easy to shot after sunset from a little moving motorboat but when I realised that the Moon was coming up just behind the boat I told the driver to go far away from the boat as soon as possible to be able to fit in the frame of the 400mm lens with the Moon. I think I was lucky that day. And happy, very happy of course!
Camera :
Canon 6D, 400mm, 800, f5.6 , 1/1000