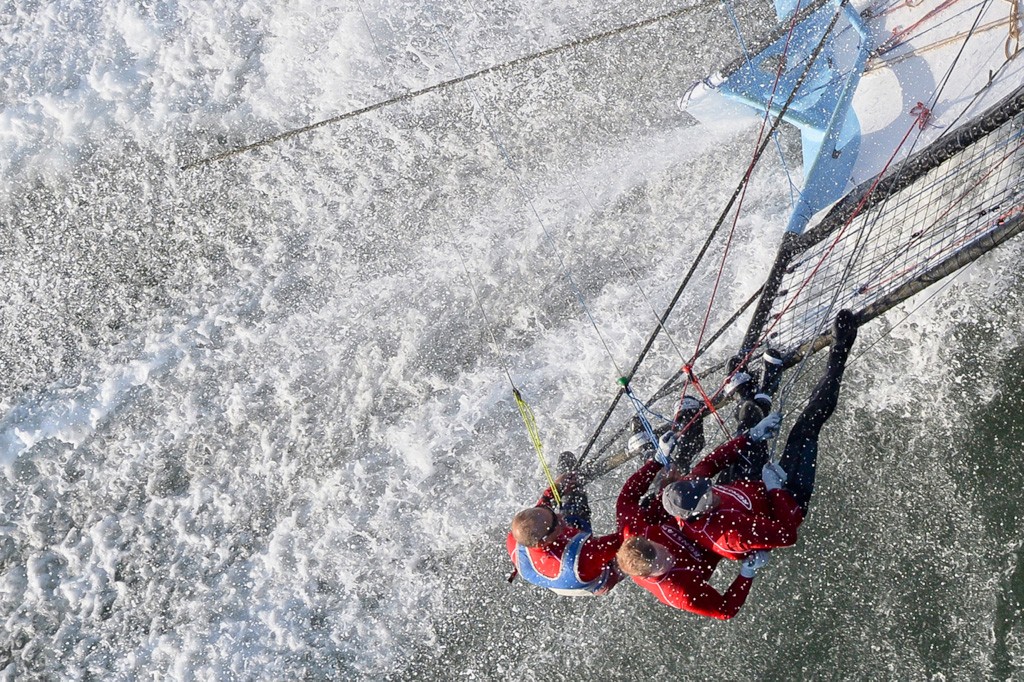 Athlete / Boat :
Howard Hamlin, Matt Noble, Paul Allen - Australian 18 foot skiff
Event :
Mark Foy Trophy
Location :
San Francisco Bay, USA
About the shot :
This picture has been took during the Bridge to Bridge race, bettween the Golden Gate Bridge and the Oakland Bay Bridge in San Francisco Bay. A crazy downwind run ! This year, the 18 foot skiff fleet was included as a demonstration sport in the America's Cup event organisation.
Camera :
Nikon D4, Sigma 300 2.8, 400, f8 , 1/1600