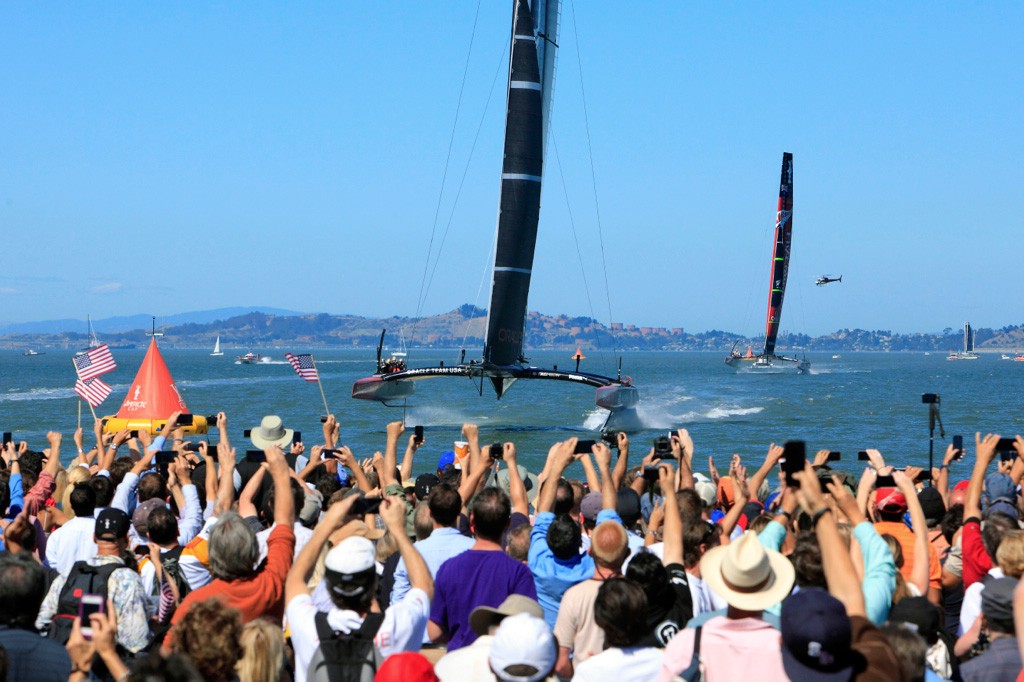 Athlete / Boat :
Oracle / New Zealand
Event :
America's Cup
Location :
San Francisco Bay, USA
About the shot :
In regard to yacht racing, 2013 will be remembered as one of the most significant years ever. The main reason being that the 34th America's Cup, the event at our sports highest level, has gone through a paradigm shift. 2013 was unique, something was different, and it was more than just high-speed multihulls, -which we have seen before. It was something that will change the entire sport, as well as the lives of the yachting photographers who cover it. The 34th America's Cup featured the ability for anyone to watch a FREE, top level, international sporting event, from a multitude of vantage points, - including right at the finish line, -and that is unique, and of great interest to many. That fact, along with state of the art HD TV coverage (much of it land based) available for the rest of the world, will forever change this event. For that reason, I have chosen the photo titled "New Game in Town" as my entry. I am sure that there are more dramatic, exciting, and beautiful shots taken from this event, and others, but for me, I consider this image my best yacht racing photo as it clearly illustrates what, in my opinion, was the most significant event in yacht racing in 2013.
Camera :
Canon 5D MKII, 70 - 200 2.8 L, 800, f9 , 2000