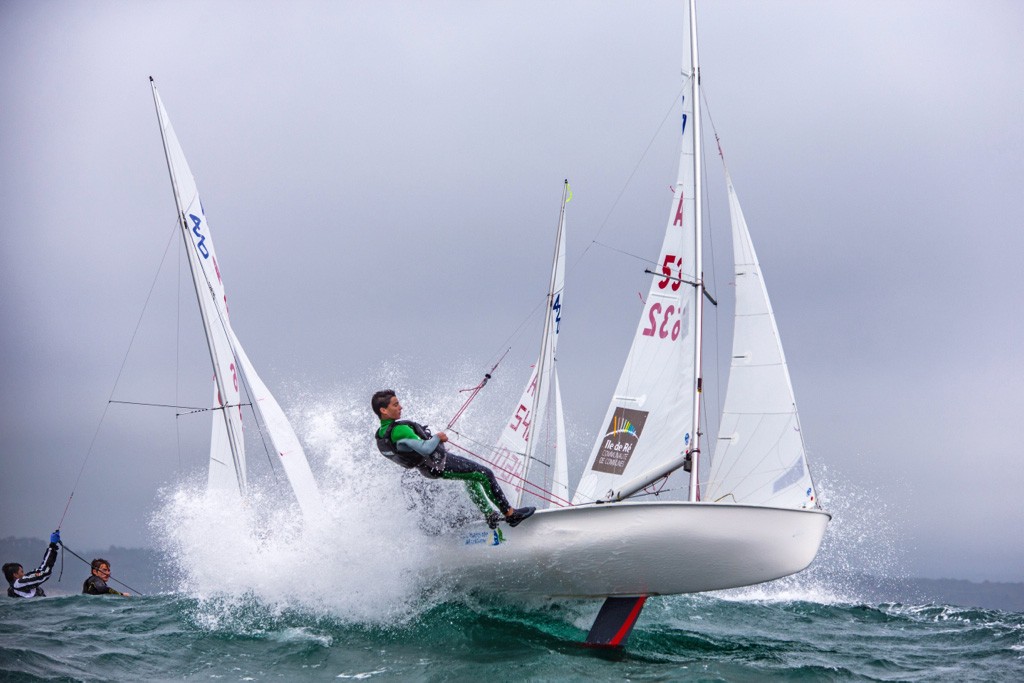 Athlete / Boat :
Event :
420 Junior European Championships 2013
Location :
Pwllheli Cardigan Bay
About the shot :
It was the 15th of August and at the start of the 420 junior European Championship held at Pwllheli Sailing Club which is the Welsh National Sailing Academy. It was blowing about 18-20 Knots and there was a moderate sea.  On the way out to the race course we made our way to get some images of the start then went upwind to the windward mark and positioned just up wind of it. It was close racing with the fleet together in the pack as the made their way towards us. I was tracking this boat as it was approaching and captured the boat as it leapt up through the wave. The conditions were trick and a bit hairy at some points with the amount of boats coming towards us. Nigel my rib driver positioned the rib for me so I could concentrate on getting the shots It's with thanks to Nigel for his help with this that allowed me to capture this image.
Camera :
Canon 1DX, EF 70-200mm IS f2.8 + 1.4x, 400, f4.5 , 1/2500