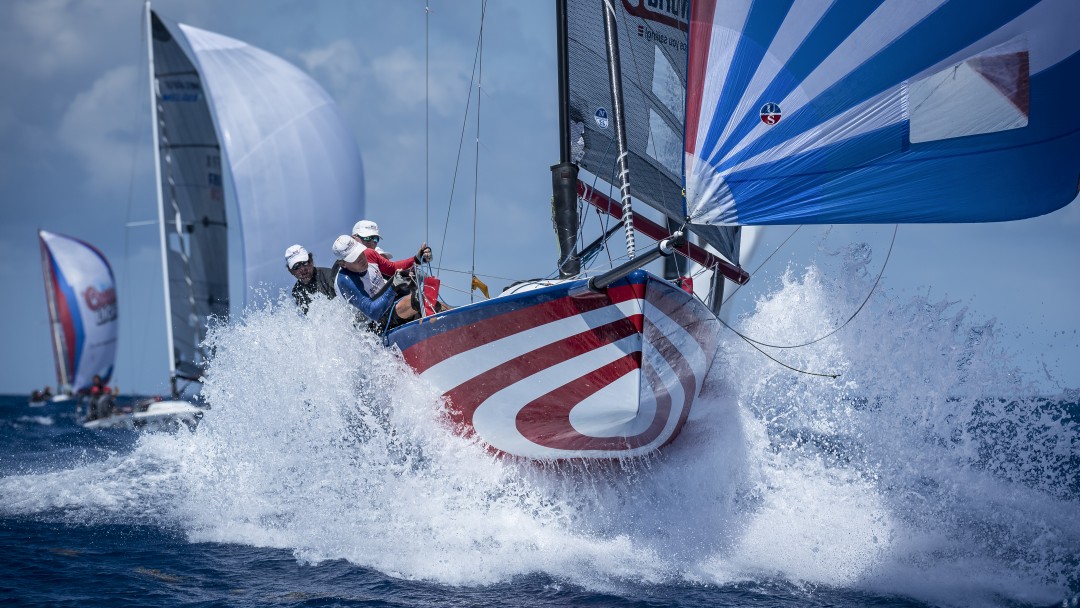 Athlete / Boat :
Melges 24, Team Island Water World
Event :
Sint Maarten Heineken Regatta
Location :
Simpson Bay, Sint Maarten
About the shot :
Determining why one photo or the other stands out from the rest is just as challenging as every year. Is it an epic capsize? Severe weather conditions? Originality? Finally I choose a picture that - in my opinion - represents the sheer fun and sensation of sailing, in almost perfect conditions. Sometimes you know a special shot the moment you take it. For me, this was certainly one of them.
Camera :
Nikon D750, Nikon AF-S 200-400mm F/4.0G, 400, f6.3 , 1/4000