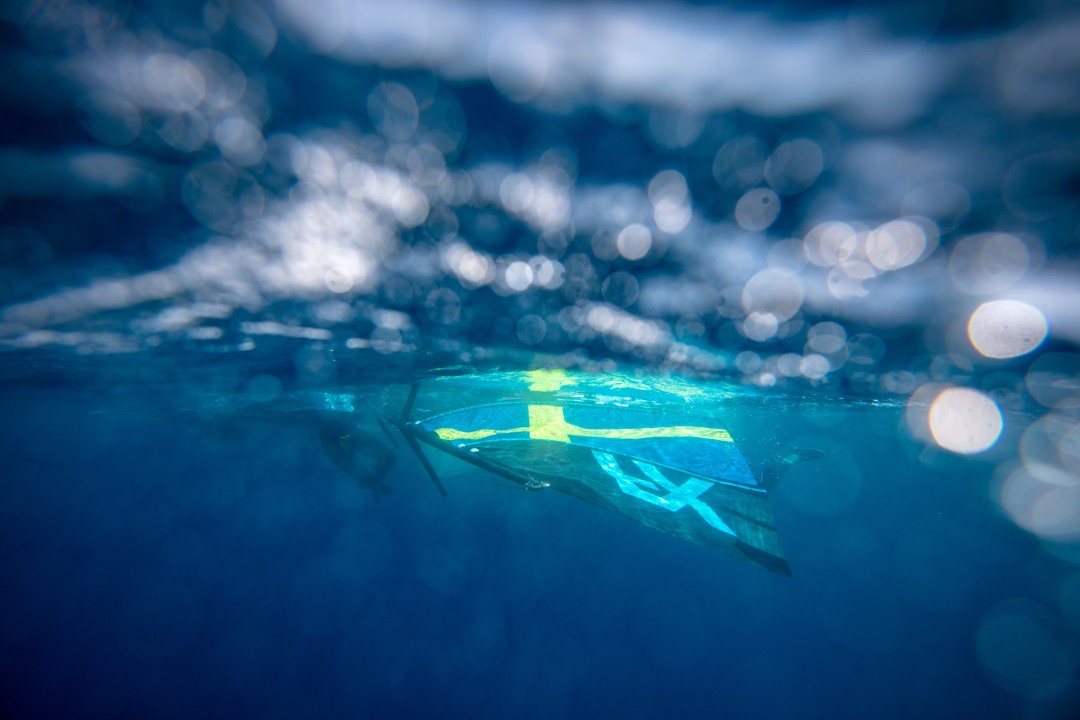 Athlete / Boat :
Vilma Bobeck & Rebecca Netzler, 49er FX
Event :
Training camp for Sweden Sailing Team
Location :
Marseille
About the shot :
I was covering the training camp for the Swedish Sailing Team in Marseille during the summer. Here I was in the RIB ready with my camera in a waterproof case shooting a rounding when the 49er FX stars Vilma Bobeck & Rebecca Netzler capsized right after the rounding. I put the camera under the water and got some really cool photos. I like this one extra much because at first you wonder what you really see in the image before you realize it is the mast under the water, the swedish national flag in the sail and two persons swimming in the water. And I like the colors from the Mediterranean Sea.
Camera :
Canon 5DS in a waterproof case, Canon 16-35/4L IS USM @ 20mm, 125, f/4 , 1/1000