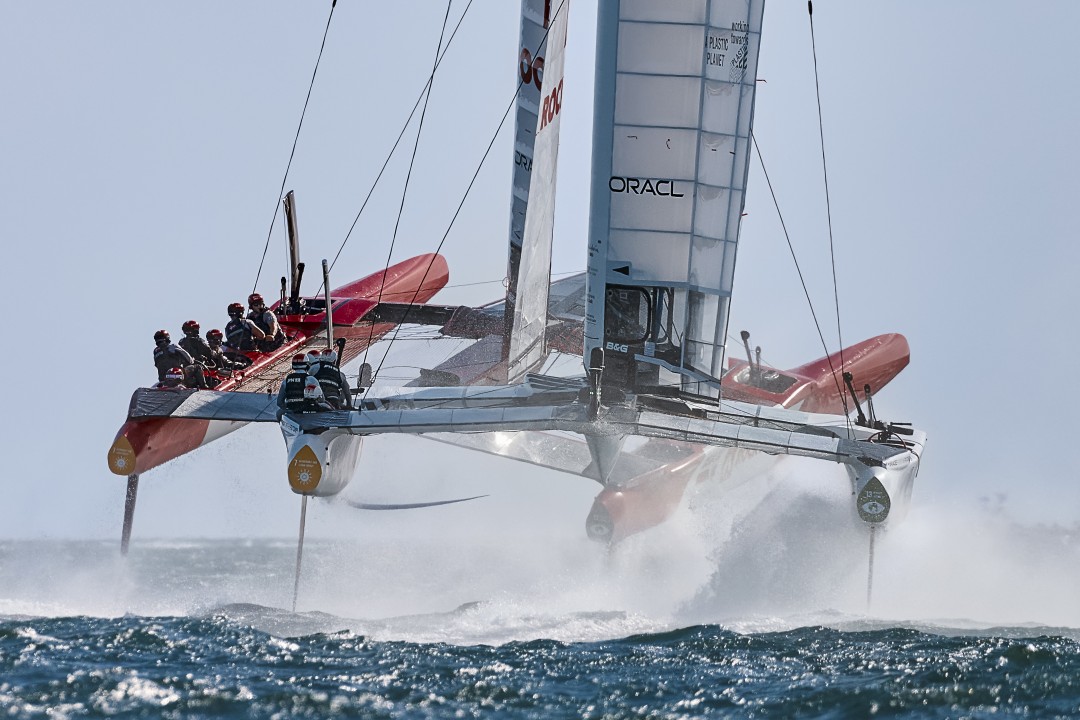 Athlete / Boat :
Danmark SailGP Team & Japan SailGP Team
Event :
SPAIN SAIL GRAND PRIX | ANDALUCÍA - CÁDIZ (Season 2)
Location :
Cádiz, Spain
About the shot :
Working for SailGP as one of their official photographers allows me to observe spectacular sailing. Cádiz in 2021 was not just my first ever event with SailGP, it was also one of the most extreme. My image shows the first leeward rounding of Japan SailGP Team and Denmark SailGP Team in race one of day two, when both teams were struggling to complete their manoeuvre.
Camera :
Canon Eos 5D Mark IV, 400mm, 1000, f5.6 , 1/8000