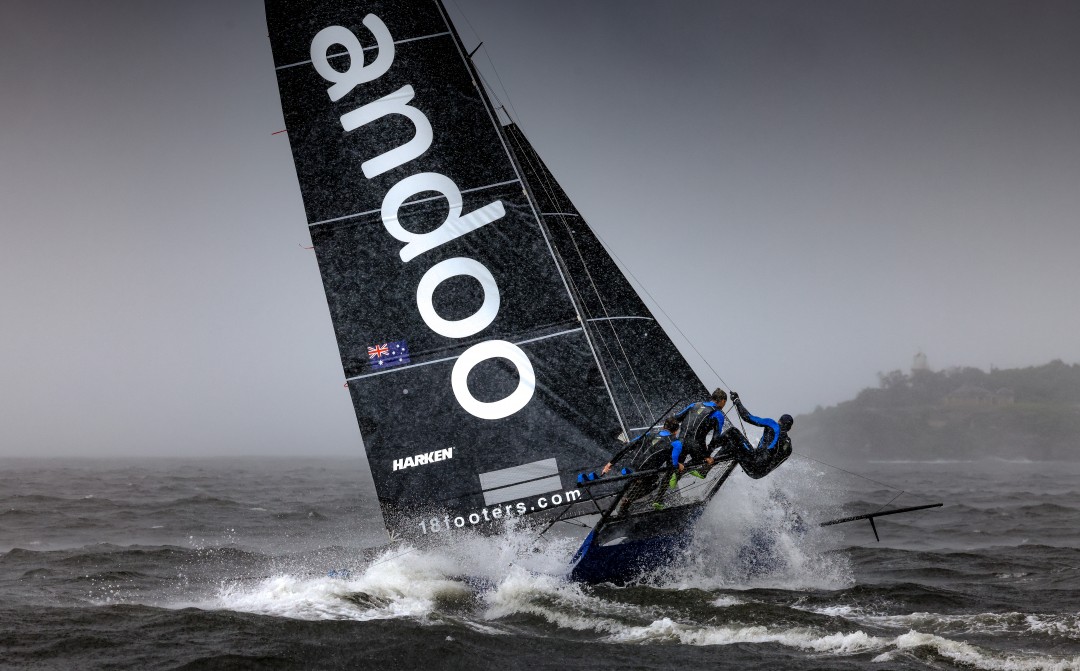 Athlete / Boat :
Seve Javin, Matt Stenta and Sam Newton ( andoo )
Event :
JJ Giltinan Championship
Location :
Sydney
About the shot :
18ft Skiffs are alway fun to photograph particularly on a day like this. The rain was torrential with wind at times in the high 20s (Knots) and andoo had sailed a faultless run down to the bottom mark. Here they are rounding the bottom mark in a 25kt+ gust.
Camera :
Canon r5, Canon RF100-500mm, 2000, f9 , 1/1600