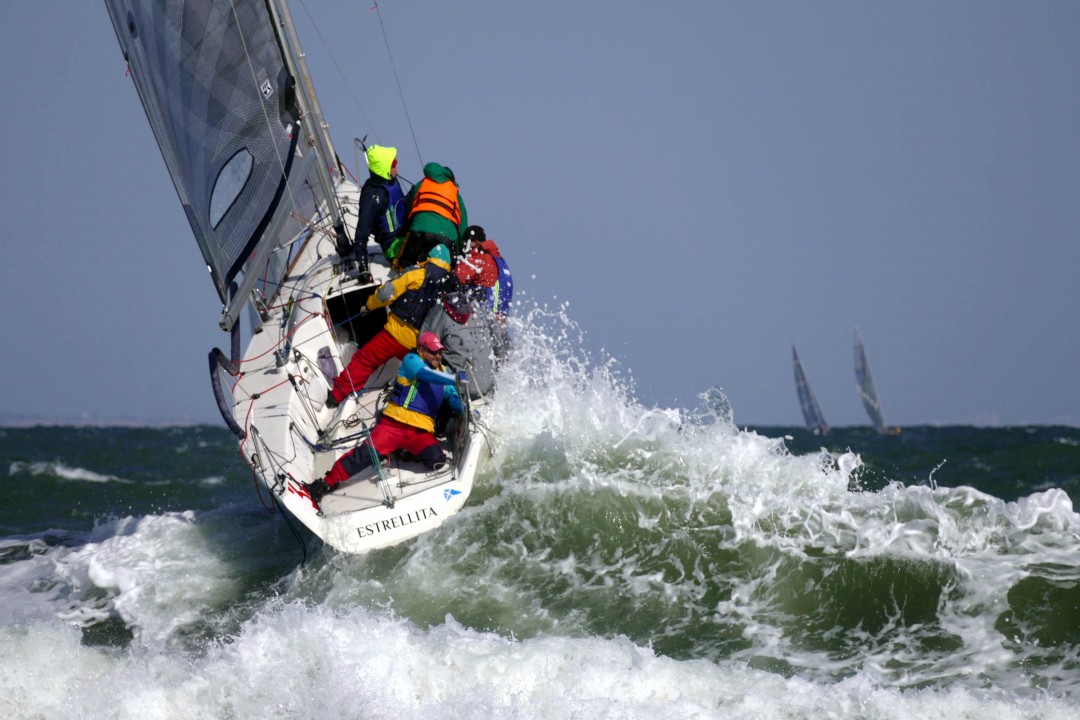 Athlete / Boat :
Yacht: Estrellita
Event :
European Championship 2021 EUROSAF Platu25
Location :
Odesa.Chernomorsky Yacht Club
About the shot :
There was a storm that day and the competition was postponed. As the situation did not change by lunchtime, the panel of judges - after conferring - decided to held the competition anyway. The main obstacle for the athletes wasn't the competition itself but taking the boat out of the bay, to the open sea as the wave reached 5-6 meters and the wind was strong. The boat could have been simply thrown onto the concrete blocks that surrounded the bay of the Yacht Club. Not many athletes managed to immediately find the courage and skill to overcome this "barrier" the first time .
Camera :
Panasonic Lumix DMC-FZ100, 400mm, 125, f4 , 1\5000