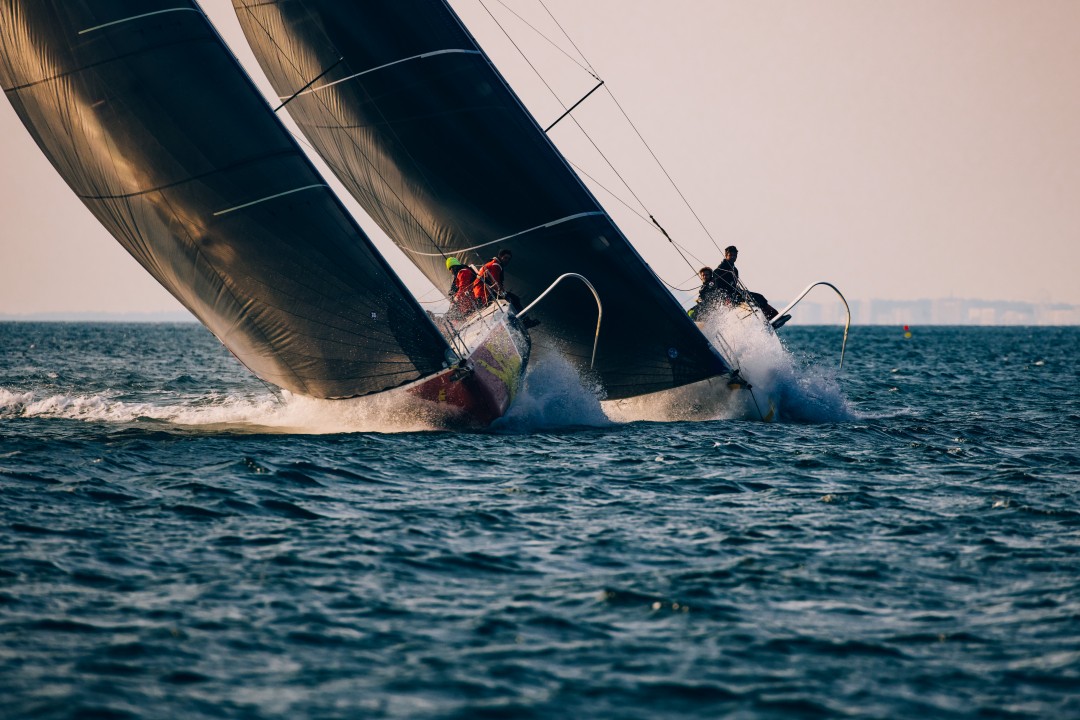 To be able to vote, you must be logged into your Facebook account with Chrome, Edge, Opera or Firefox and have provided your consent to the "App and Website Cookies" control.
Athlete / Boat :
Guillaume Pirouelle / Alexis Loison ( Région Normandie ) VS Tom Laperche & Loïs Berrehar ( Bretagne CMB - Performance )
Event :
SARDINHA CUP 2021
Location :
SAINT GILLES CROIX DE VIE
About the shot :
Photo taken during the finish for the Stage 2 ( 775 miles ) of the 2021 Sardinha Cup. Région Normandie and Bretagne CMB Performance are wheel in wheel ... or rather foil in foil !!! In the end, Région Normandie will cross the line in 4D 2H 00MIN 48SEC and Bretagne CMB Performance 8 small seconds behind...
Camera :
CANON EOS R5, EF 100-400mm f/4.5-5.6L IS II USM, 400, 5.6 , 1/1000