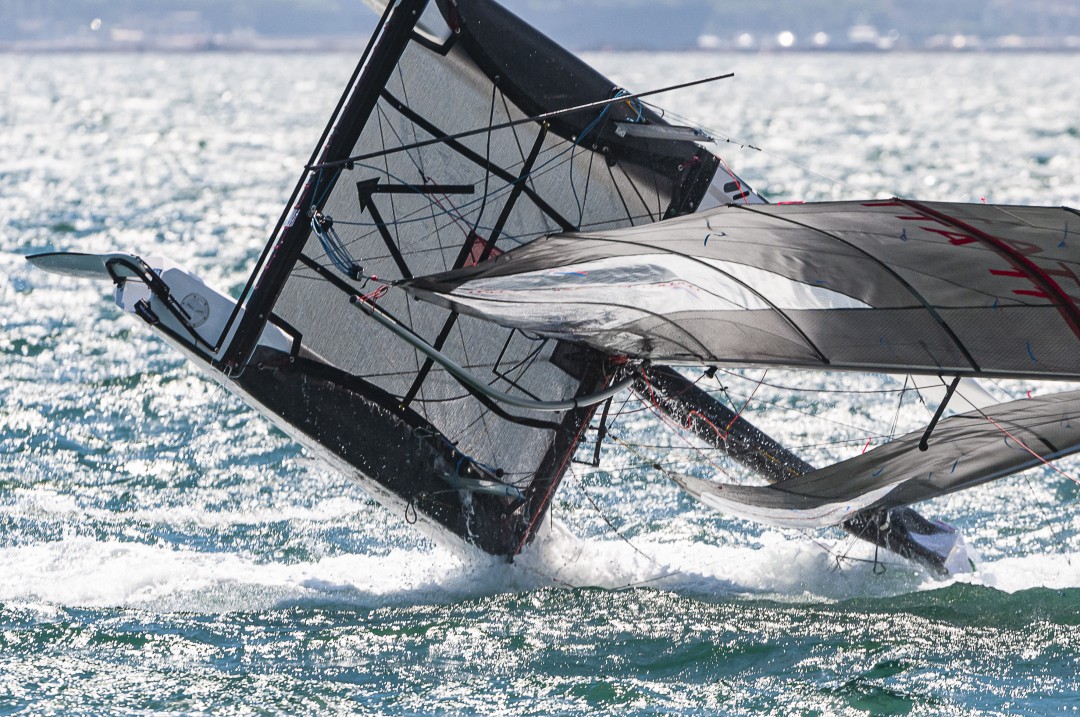 To be able to vote, you must be logged into your Facebook account with Chrome, Edge, Opera or Firefox and have provided your consent to the "App and Website Cookies" control.
Athlete / Boat :
Unknown
Event :
F18 World Championship 2021
Location :
Formia
About the shot :
Formia (ITA), 07-05-2021, F18 World Championship. Hard day in the water for sailors with strong wind in the Gulf of Gaeta. Photo: F18 boat capsizing without crew. Photo by: Gianluca Di Fazio.
Camera :
Nikon D300s, 200-400mm, 640, 5.6 , 1/2500