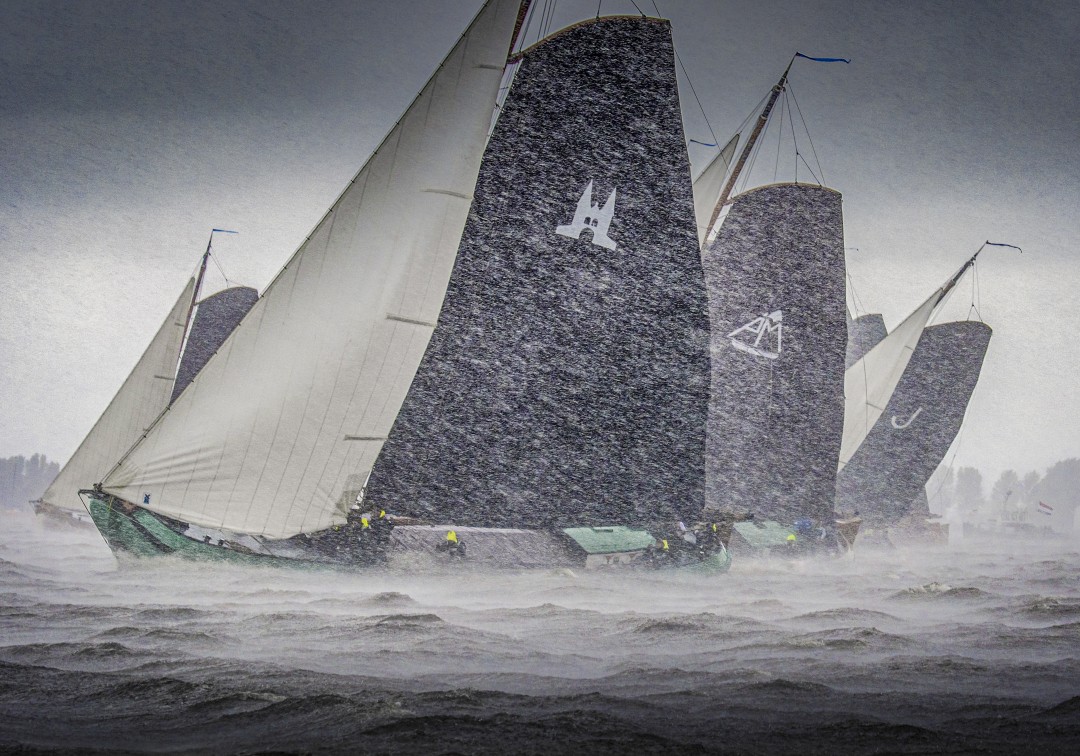 Athlete / Boat :
Various competitors
Event :
SKS Championship Skûtsjesilen 2015
Location :
Lake 'Heegermeer' in The Netherlands
About the shot :
In 2015 was a period of the most severe summer storms ever measured in The Netherlands. One race day had already been canceled. This day the start was postponed, but the racing committee decided to start. But out of nothing there was a severe rain storm with more than 40 knots wind and horizontal rain during the start.
Camera :
Canon 7D Mark II, Canon EF 100-400mm f/4.5-5.6L USM IS Type II (at 100 mm), 320, f7.1 , 1/500