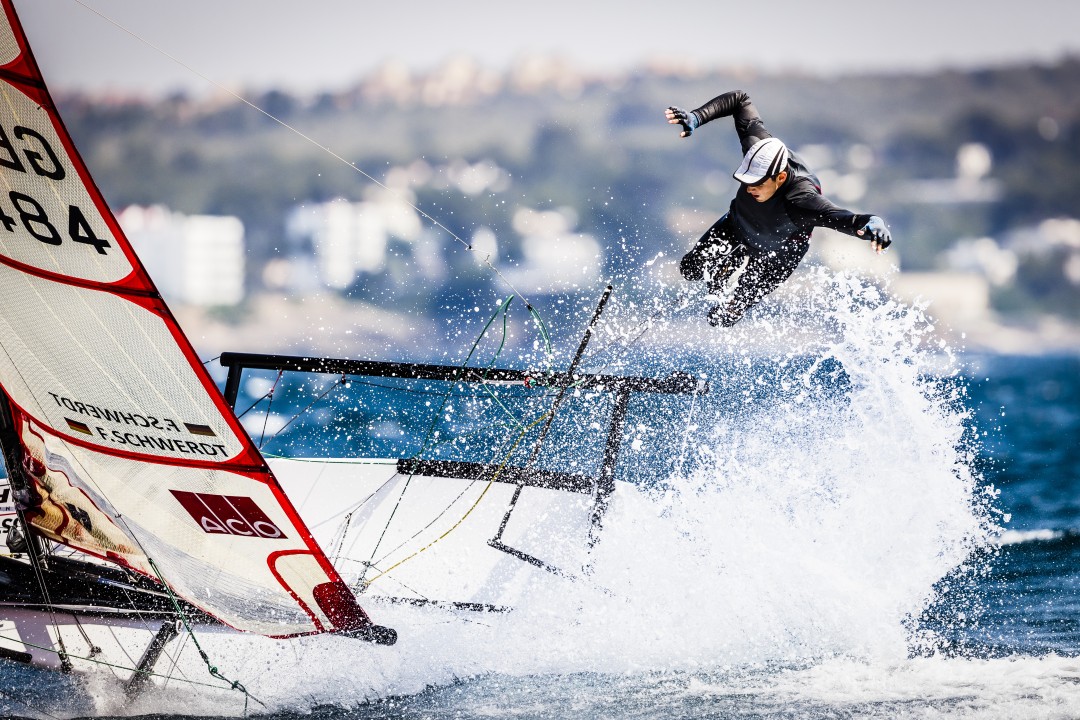 Athlete / Boat :
Frithjof Schwerdt / Musto Skiff
Event :
ACO 8th MUSTO Skiff World Championship 2017 / CNArenal.
Location :
Palma Bay, MALLORCA
About the shot :
In this picture, Frithjof Schwerdt, world champion in Musto Skiff Class, crossing the finish line after 3 races. What happen? Wipe out? Time to fly? Nobody knows.
Camera :
Canon 5D3, 500mm, 400, f4.5 , 1/3200