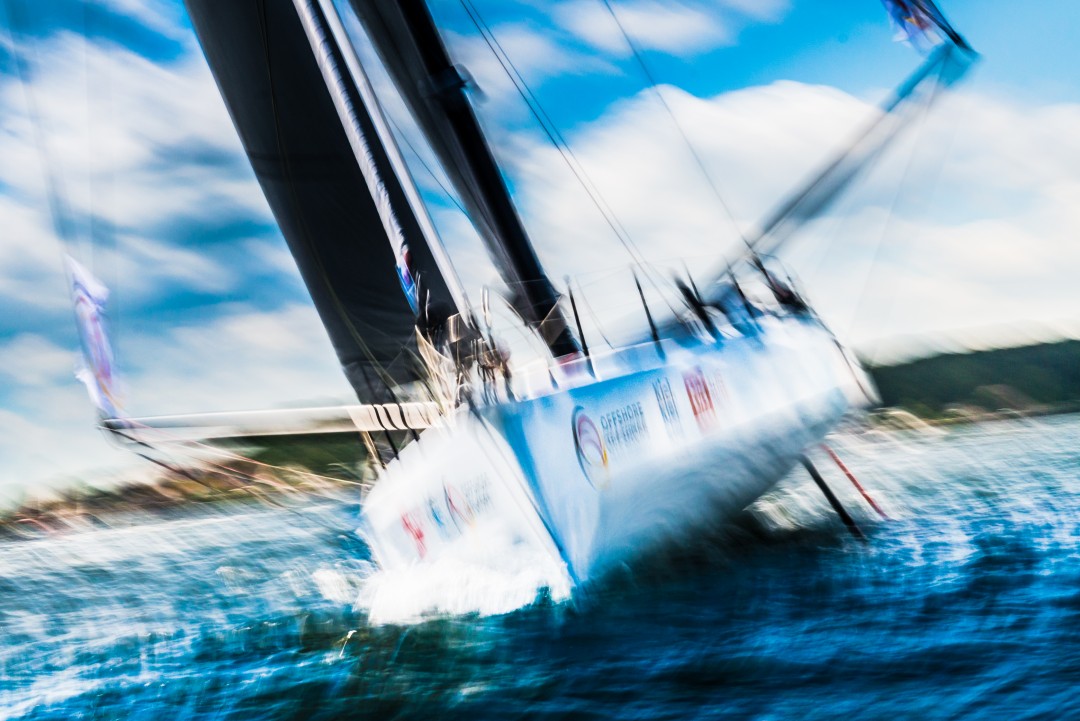 Athlete / Boat :
Einstein (Open 60) - Offshore Team Germany
Event :
Kiel-Eckernförde Race
Location :
Baltic Sea - Kiel
About the shot :
Einstein (an IMOCA Open 60 refit - ex-Acciona) of the Offshore Team Germany (OTG) shot on its first race (Kiel-Eckernförde). The shot shows nicely the wild and beasty character of these super efficient Open 60 wind machines - shot with a neutral density filter (inorbit-panning). "Einstein" will be prepared for the next 21-22 edition of "The Ocean Race".
Camera :
Nikon D800, 58mm, 400, f11 , 1/13