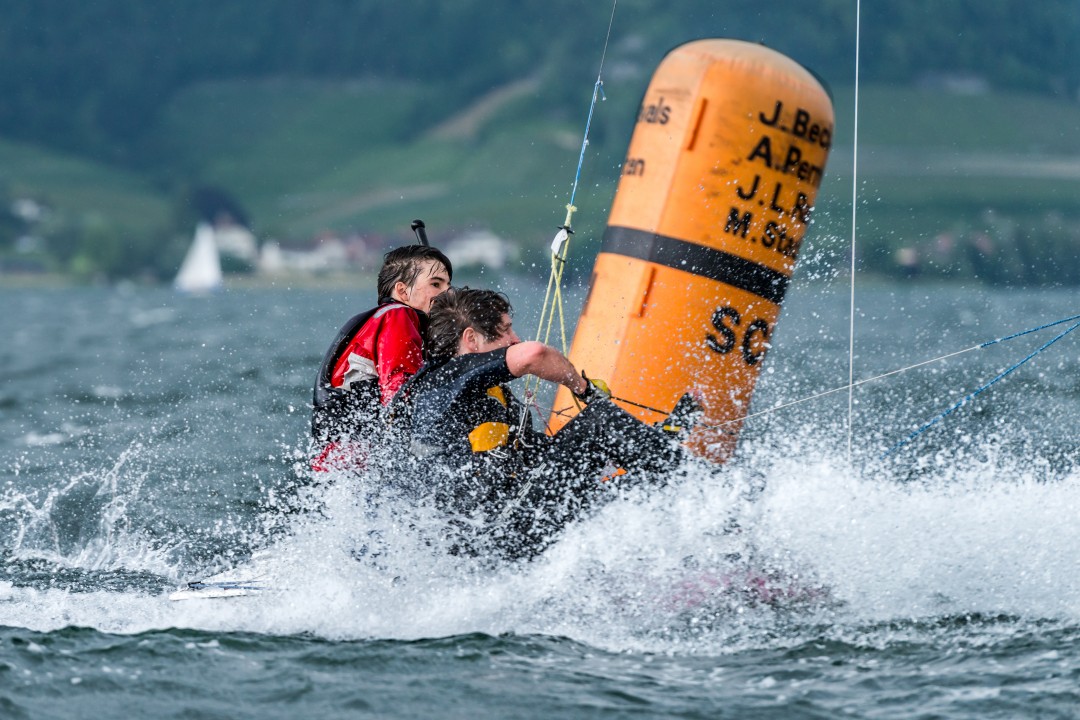 Athlete / Boat :
SUI 14657 / Ciuccetto
Event :
Swiss Championship Fireball
Location :
Murten, Switzerland
About the shot :
On the evening of the first regatta dark storm clouds began to cover the sky, when the 19 boats left the harbour. The first race started with little wind, but soon thereafter a challenging storm wind sprang up. The picture was taken at the windward buoy: crew "without boat".
Camera :
Nikon D800, 70-200mm f/2.8, 640, f/4.5 , 1/1000