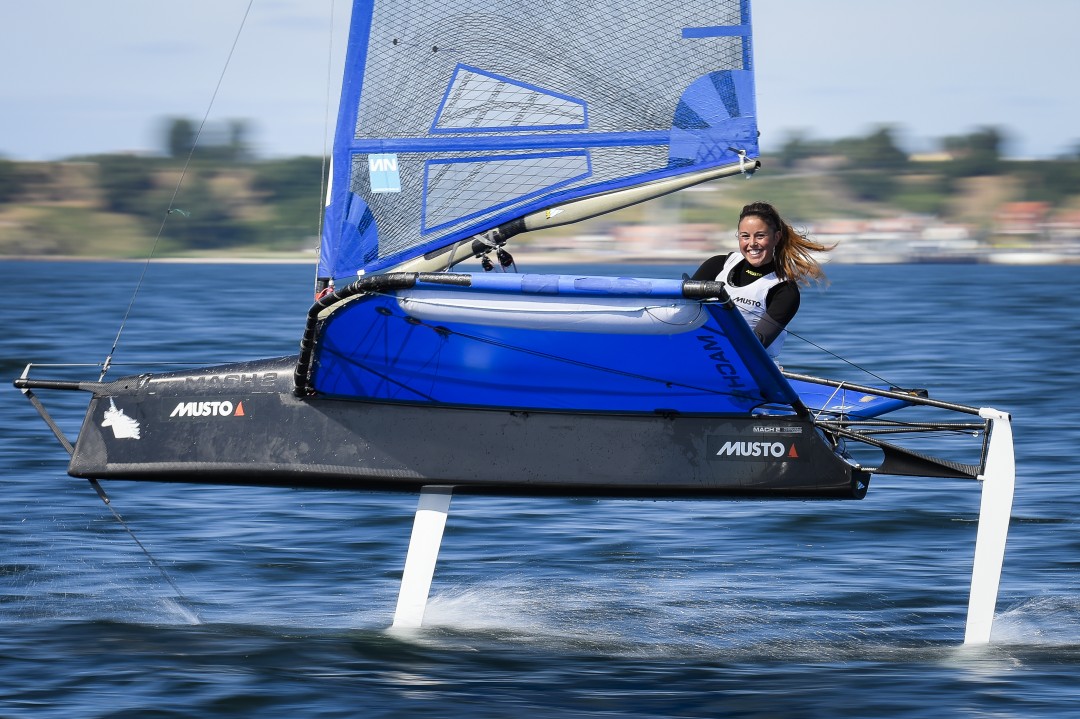 Athlete / Boat :
Franziska Maege, Moth
Event :
Moth European Championship 2018
Location :
Sweden
About the shot :
The smiling foiler! Franziska Maege is a passionate and skilled sailor. She is one of a few women sailing such innovate and technical boats, and she is a true role model, always smiling as she competes and showing her love of foiling. As an ambassador to The Magenta Project she aims to promote women in high performance sailing and help others achieve their dreams.
Camera :
Nikon D4S, 220 mm, 100, f14 , 1/50