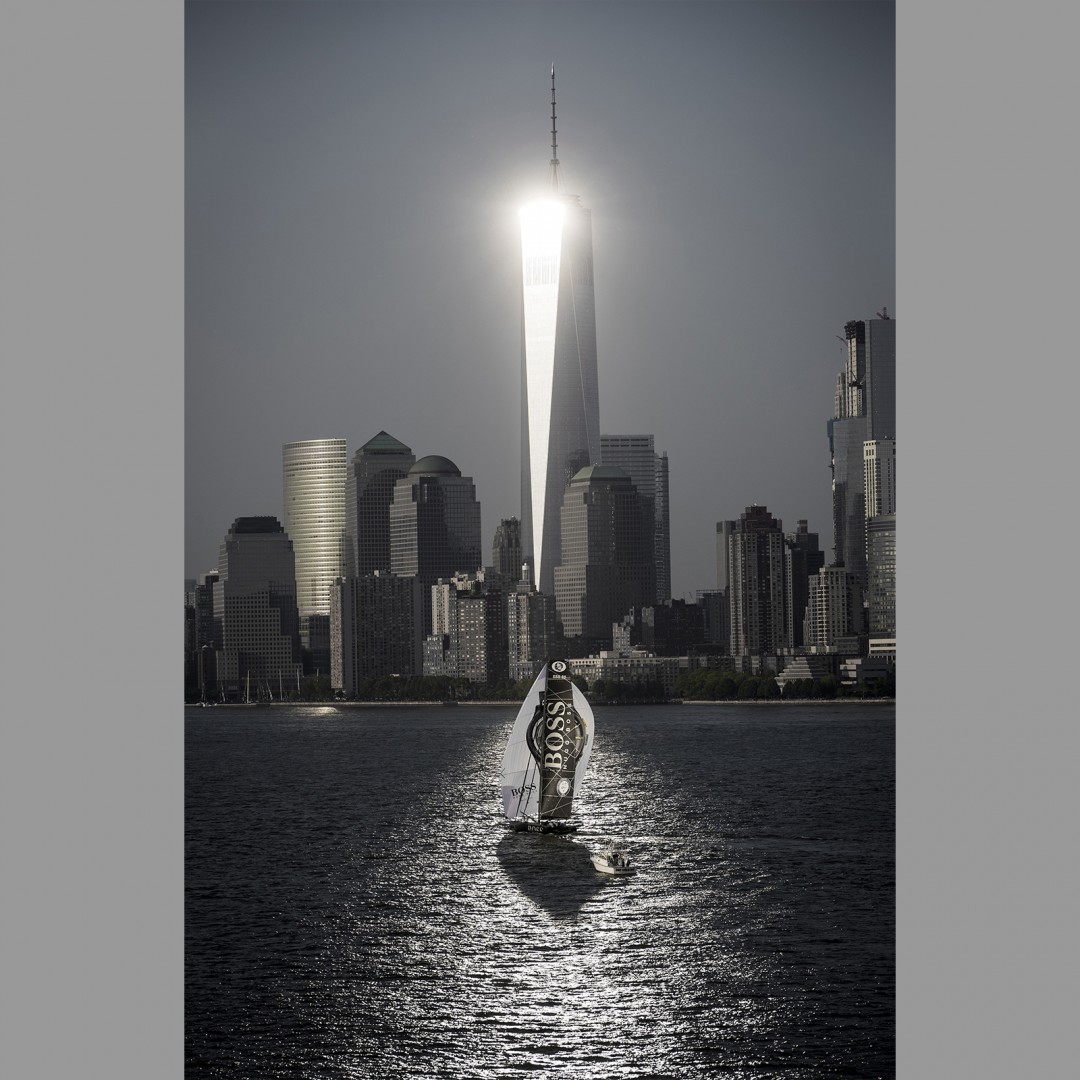 Athlete / Boat :
Alex Thomson and the Hugo Boss IMOCA Open60
Event :
New York - Vendée
Location :
NYC, USA
About the shot :
It was a proper full on day with a complete Hugo Boss shoot all across NYC, we'd been uptown making a collection of lifestyle images with Alex, followed by an onboard shoot.
The final part of the day was a heli shoot on the Hudson River. Rob the pilot was a legend and waited right until the last minute to lift. With the sun going down, wind and a city that really is beautiful, things were going well. On the last run of the day, I saw the light bouncing from the Freedom Tower with the yacht moving towards the pool of light. A really rare moment and 100% my picture of the year.
Camera :
Canon 1D X Mark II, 135mm, 200, f5.6 , 1/2000