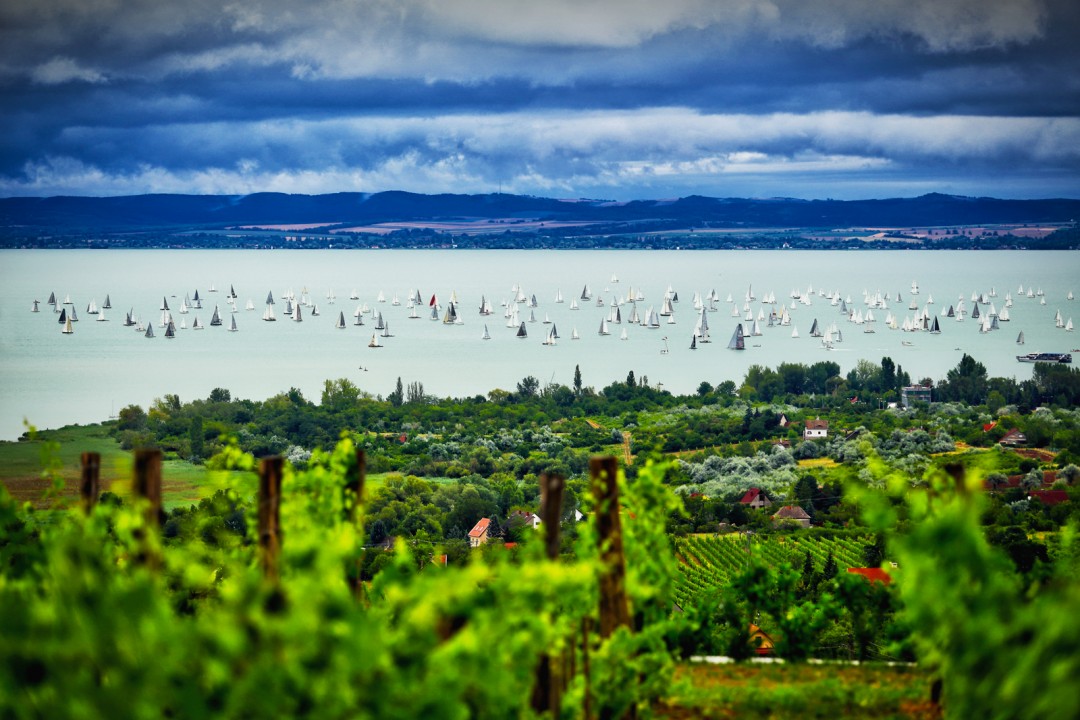 Athlete / Boat :
Event :
Kékszalag Nagydíj (Blue Ribbon Regatta)
Location :
Lake Balaton, Hungary
About the shot :
Kékszalag Nagydíj - around Lake Balaton.
Every year approximately 600 boats compete in the 150km long regatta. I took a plane to take photos from for the past few years, but this year there was a heavy storm just before the race, so I could not fly that day. I was still happy, because I always wanted to take a photo from the vineyards and on that morning even the clouds were beautiful as rain passed.
Camera :
Canon 6D, Canon 70-200mm f2,8L, 400, f3,2 , 1/400