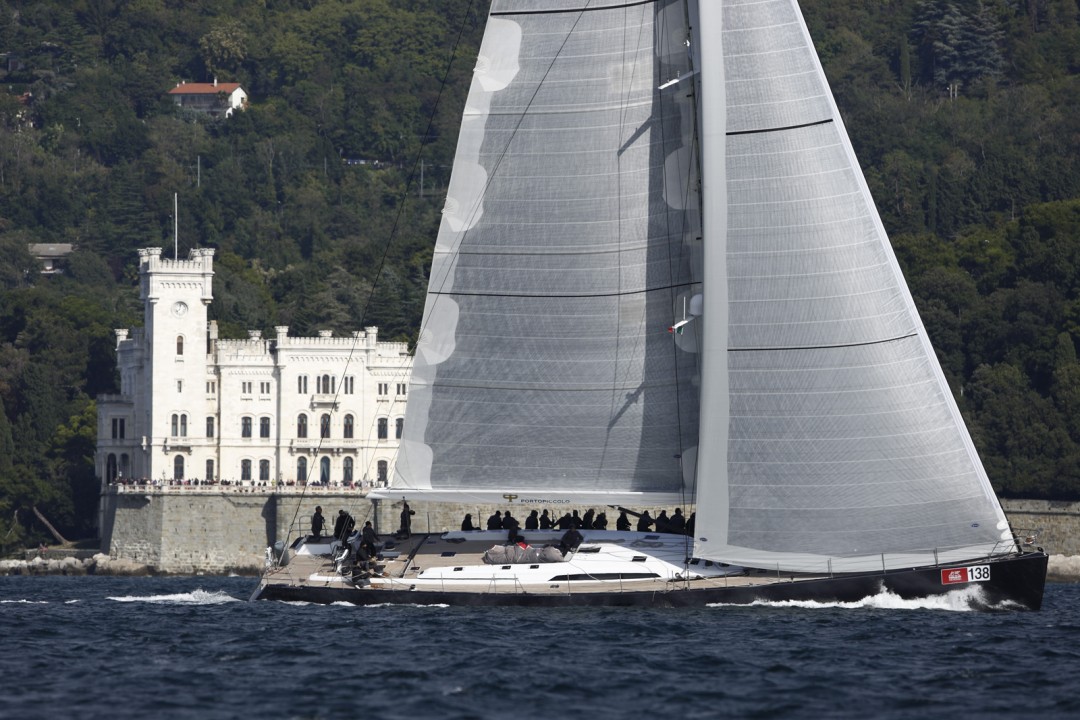 Athlete / Boat :
SEVEN (Southern Wind 100)
Event :
Barcolana 48
Location :
Trieste, Italy
About the shot :
Passage in front of the Miramare Castle during Barcolana 48. A simple contrast between the white of the castle and the black of the yacht.
Miramare Castle: one of the symbols of Trieste. Barcolana: one of the most crowded regattas in the world.
Camera :
Canon 1D, 300mm f2.8, 100, f4 , 1/1600