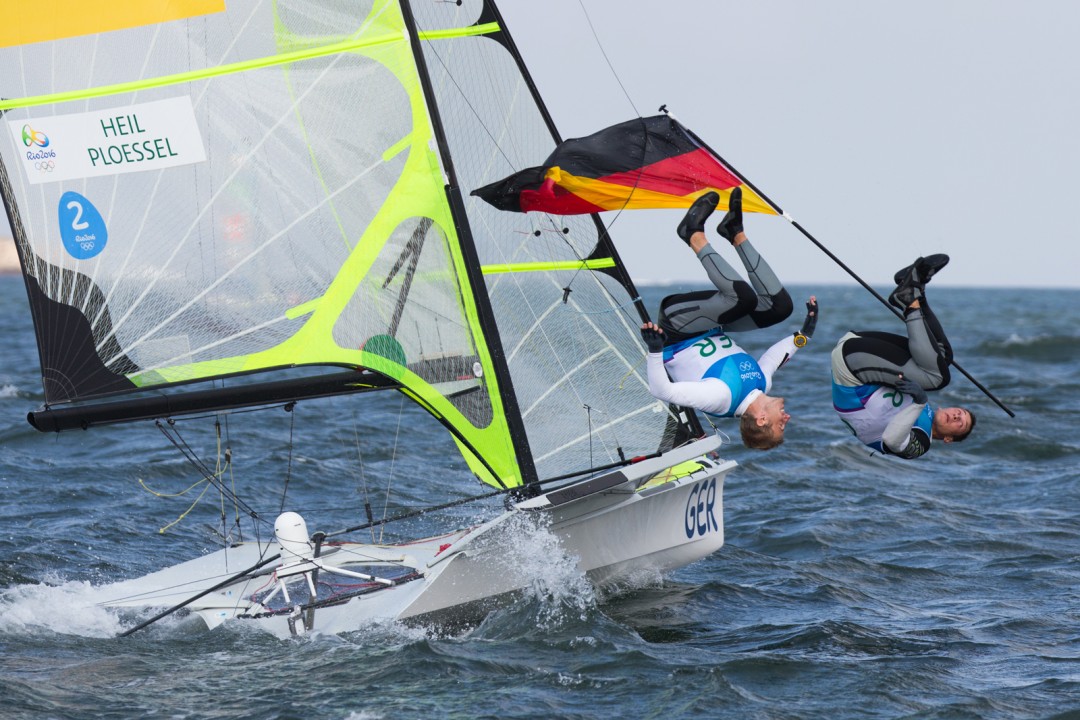 Athlete / Boat :
Erik Heil and Thomas Ploessel
Event :
2016 Olympic Games
Location :
Rio de Janeiro, Brazil
About the shot :
After the end of the 49er medal race where they took the 8th place which gave them enough points to secure a bronze medal, German sailors Erik Heil and Thomas Ploessel execute an unexpected back flip as one of the many photographer boats chase them to get a sign of happiness. Taking this picture was just a reflex situation as they did not give any warning. This photo is the very first of the series, the following shots being the 'landing" in the water and thus less powerful. The Olympic Games stay at the very top of the sailing events as they provide incredible scenes of human effort and emotions, be it on the winning or the losing side.
Camera :
Canon 1D X, EF70-200, F/2.8L IS II USM+ 2 x III, 500, Auto Aperture , 1/1000