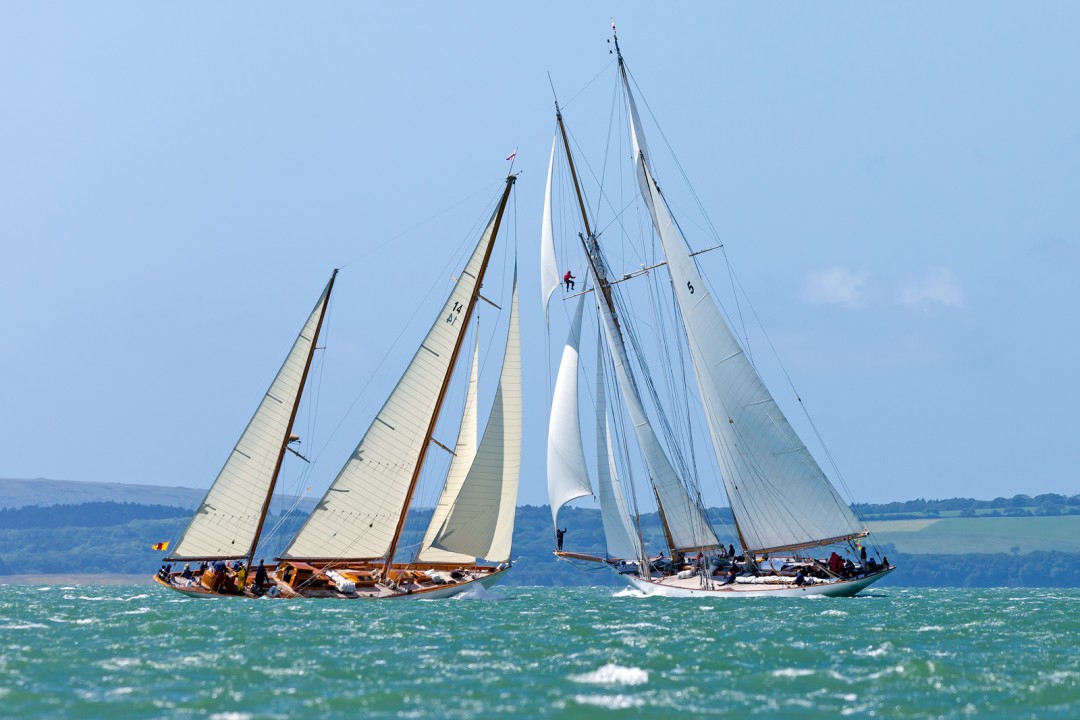 Athlete / Boat :
Eleonora and Sumurun
Event :
Royal Yacht Squadron Bicentenary Members' Regatta
Location :
Solent
About the shot :
Sumurun and Eleonora were lining up for a cross as they raced in the Solent during the summer. As is often the case from some distance away, it was hard to tell which was going to pass ahead of the other. I tracked them as they converged and took this shot just before they crossed.
Camera :
CANON EOS 5D Mk II, 300mm, 200, f5 , 1/2500