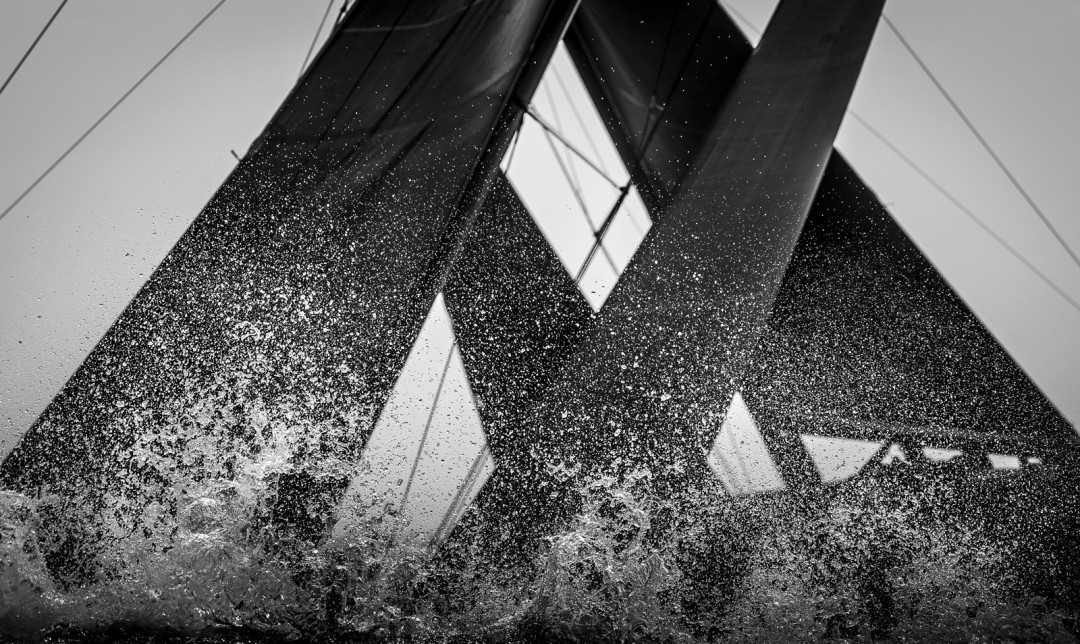 Athlete / Boat :
Artemis Racing Youth and Katusha
Event :
RC44 Cascais World Championship
Location :
Cascais, Portugal
About the shot :
Choosing the best photo is always difficult. Even choosing just the top 10 of the day is. When I select the top 10 of the day or the week, for instance, I try to chose unusual photos. And this year I took a very unusual photo. Actually, it was one of those days when you want to take "the photo of the year". One of those days when it makes more sense to carry big and bright lenses, fast and tough cameras, and to protect them in a case and water covers. One of those days when you really need to have a good rib with a great (and a little bit crazy) driver. It is on those days when you want to be everywhere. But you can't. So you make a plan to get in the best positions and get a complete report of the day: with the boats sailing upwind, downwind, caching them individually and taking some fleet photos as well. We had 18-22 knot winds and 2m waves. I came back with more than 3.000 photos, and selected 33 photos (probably to much) for the gallery and this was my favorite of the day. In fact, it is my favorite of the year.
Camera :
CANON EOS-1D X, EF70-200mm 2.8 IS II USM, 320, f4 , 1/8000